Full Time
Applications have closed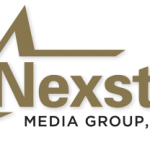 Website Nexstar Media
Description:
The Broadcast IT Manager will be responsible for the day-to-day IT support and maintenance for the station's network, workstations, servers, databases, firewall, printers, VPN, wireless access points, domain controller and repair of broadcast television equipment.
Responsibilities:
Roles and Responsibilities: • Manage and maintain all IT systems used to run a 24/7 multi-station broadcast television facility • Ensure that all technical aspects of the broadcast facility are in working order • Resolve technical issues by applying monitoring tools, metrics, and reviewing logs for root cause analyses • Train and collaborate with control room crew, solve issues with and monitor detailed status of production and shows • Assist with managing user accounts and assist users with E-mail and desktop support • Assist with the installation, including the wiring and termination of network cables, of servers and workstations to the standards specified by station • Management of servers and workstations with various Windows OS • Administer antivirus and similar support systems • Serve Engineering, News, Production, Promotion and Sales departments by providing quality support services • Work closely with Engineering to implement new technologies and technical infrastructure for the station • Performs other duties as assigned
Requirements:
Requirements & Skills: • 5-10+ years of experience in broadcast engineering/IT with proven ability to configure and troubleshoot broadcast and IT systems from the ground up • Must be very organized and detail-focused • Strong Information Technology background and networking skills, client/server relationships, subnetting, and VLAN's required • Experience with remote desktop applications and VPN required • Knowledge and experience with Adobe editing systems required • Experience in broadcast television or related field preferred • Demonstrated expertise in analyzing and solving complex technical problems; in owning tasks and drives through to completion • Familiarity with Microsoft and Cisco network switches and command line interface commands are a plus • Understanding of linear video distribution encoding, MPEG Transport streams, and multicast and unicast video transmission • Experience troubleshooting audio and video signal flows • Ability to function well under pressure, i.e. during live breaking news situations • Strong analytical and reasoning skills • Knowledge of FCC license and reporting requirements • Valid driver's license with an acceptable motor vehicle record • Self-starter, must be able to work independently without direct supervision • SBE, Microsoft and CompTIA certifications (Network+, A+ & Server+) are a plus • Ability to work extended hours, as needed for IT or engineering emergencies at the station Physical Requirements: The Broadcast IT Manager must be able to stand, sit, reach, climb, lift and carry 50 pounds, work on rooftops, and in confined spaces may be required, conduct telephone conversations, use electronic mail, write letters and memos, make decisions that impact the effectiveness of co-workers, work in close proximity to others indoors in environmentally controlled conditions, and work outdoors occasionally in all weather conditions. Manual dexterity needed to operate keyboards, pushbuttons, manipulate tools and operate equipment.
Contact:
Nexstar Media

Apply Online URL: https://nexstar.wd5.myworkdayjobs.com/nexstar Job Req #: 8566