Full Time
Salary: varies
November 12, 2021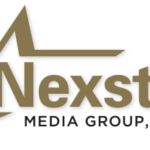 Website Nexstar Inc. KTVX/KUCW
Nexstar Inc. KTVX/KUCW
Description:
DUTIES & REQUIREMENTS: The Assignments Editor answers incoming news, Fields news tips and story ideas from the public and other agencies, coordinates news coverage with newscast producers and news managers and assigns daily news stories according to the news personnel available.
Responsibilities:
Essential Duties & Responsibilities:   ·        Tracks stories from all sources including government agencies, wire services and community groups. ·        Dispatches photographers, reporters, and other personnel to cover stories. ·        Coordinates logistics for news personnel. ·        Participates in daily story meetings and supplies a comprehensive list of all possible news stories and works with the News Director to develop plans for all broadcasts. ·        Assists in development, planning and follow-up of all news stories. ·        Edits video clips as assigned. ·        Writes stories for the web and other eMedia platforms. ·        Interacts with viewers/users on social media sites. ·        Performs other duties as assigned.
Requirements:
Requirements & Skills: •        Bachelor's degree in Journalism, or a related field, or an equivalent combination of education and work-related experience. •        Fluency in English. •        Excellent communication skills, both oral and written. •        Minimum two years' experience in news operations. •        Proficiency with computers, telephones, copiers, scanners, fax machines and other office equipment. •        Ability to meet deadlines, prioritize assignments and handle multiple tasks simultaneously. •        Flexibility to work any shift including weekends and holidays.     Physical Demands & Work Environment: Reporter must be able to sit, conduct telephone conversations, use electronic mail, write letters and memos, conduct face-to-face discussions with individuals or groups, make decisions without supervision, make decisions that impact the results of co-workers, work in close proximity to others, work outdoors occasionally in all weather conditions, and work indoors in environmentally controlled conditions.  In addition, the Reporter must be able to lift, set up and operate equipment weighing up to 25 pounds, and be able to handle, control or feel objects, tools or controls.  Repetitive movements are required.  Work may be conducted in extremely bright or inadequate lighting conditions.  
Contact:
Apply for job at: https://nexstar.wd5.myworkdayjobs.com/nexstar
You must sign in to apply for this position.
---