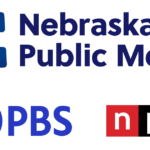 Description:
This position (one in Lincoln and a second at Scottsbluff) will work independently to test, configure, calibrate, install, operate, update, repair and perform systems and transmitter preventative maintenance to television and radio transmitters and associated equipment. The site manager will also maintain and repair low power TV and radio transmitters and NOAA regional National Weather Service transmission equipment.
Responsibilities:
Requirements:
An associate's or similar two-year degree in communications/electronic equipment or related discipline of study OR equivalent work experience (3 years) using, maintaining, repairing, modifying and testing communications/electronic equipment.
Contact:
Navigate to our Careers Page, select the position you are interested in and click "Apply Now."