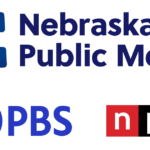 Description:
Nebraska Public Media, Nebraska's PBS & NPR Stations is looking for a professional who will perform scheduled switching operations for Nebraska Public Media (NPM) Media Control and/or Network Operations Center as logged, using automated playlists and manual processes. Perform video server, videotape, and optical disc operations; records and plays programming for all Nebraska Public Media's multichannel broadcast television, cable, Video-On-Demand, and streaming services. Uses remote control software to operate statewide Digital TV, FM, and HD radio transmitters and translators. Perform on-going system measurements for Nebraska Public Media using waveform monitors, vectorscopes, stream analyzers, and audio measurement devices. Monitor and control all auxiliary services, including but not limited to: Closed Captioning, Second Audio Programming, Audio Description, Nebraska Public Media Radio, and Radio Talking Book. Responsible for control of the statewide Emergency Alert System and AMBER alerts. Other duties include satellite uplinks and coordination with the Public Broadcasting Service on their Diverse, Disaster and Maintenance System.
Responsibilities:
Requirements:
Three years' experience in broadcast electronics, television production, switching master control or advanced schooling in a related field.
Contact:
Navigate to our Career Page, select the position you are interested in and click "Apply Now."