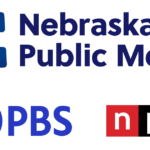 Description:
Nebraska Public Media, Nebraska's PBS & NPR Stations is seeking a Production Engineer responsible for monitoring all equipment in the Avid edit suites, assist the maintenance department with troubleshooting, software upgrades and equipment installation; computer editing, setup and operation of video cameras, and operation of media servers. This position will monitor the Studio and editing aspects of the Network Monitor and Control System.
Responsibilities:
Requirements:
Associate's degree in Technical/Multimedia/Broadcast Production/Information Technology; plus two (2) years; media production experience; equivalent education/experience will be considered. Must be competent at operating sophisticated computer editing software, and video cameras. Must have a working knowledge of production equipment such as; audio mixers and character generators. Must also have expertise in a multitude of video and still picture file formats, and the proper method of encoding them. Must possess technical knowledge of; computer workstations and peripheral equipment, and MS operating systems.
Contact:
Navigate to our Careers Page, select the position you are interested in and click "Apply Now."