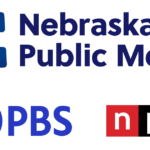 Description:
Join our talented radio team as an On-Air Host. This position, under general supervision, researches, writes and produces feature stories and programs for Nebraska Public Media; produces and announces an on-air shift for radio; performs related work as assigned. Utilizes professional judgment to determine overall content and effectiveness of radio and news programming. Researches, writes, edits, produces, and narrates a long and short-form stories to broadcast to the listening audience. Conducts and records telephone and in-person interviews by arranging interview time and place to record pertinent information that may possibly be used for broadcast. Serves as editor and lead producer or, as a team member, for large projects. Hosts special programs to include selecting music, writing and timing all leads, writing the rundown, and hosting the show. Archives newscast story audio and /or video, news copy, and related materials to be kept for future reference.
Responsibilities:
Requirements:
Bachelor's degree journalism, broadcasting, communications, or relevant degree. Minimum of one year of experience in reporting/production experience to include: News reporting and/or experience in the production of news/public affairs programming; experience originating, developing, writing, and producing programs for local/regional/national audiences; or equivalent education/experience may be considered. Work history will demonstrate radio and news reporting, writing and editing, knowledge of current events, computer literacy. Candidates will need strong interpersonal, reporting and researching skills.
Contact:
Navigate to our Careers Page, select the position you are interested in and click "Apply Now."