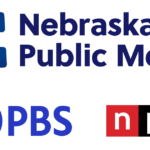 Description:
Associate's in computer science or Information Technology plus three (3) years of experience working in an IT computer support environment; equivalent education/experience considered. Work experience required demonstrating computer hardware, software and networking troubleshooting skills. Knowledge of operating systems, server systems, LAN and VM environments. Experience with current Mac software and hardware technologies and experience with current Windows software and hardware technologies essential. Experience with direct customer support in face-to-face and/or remotely.Experience in administration and support of enterprise systems and the ability to train others in the use of such technology systems necessary. Ability to prioritize and work independently necessary, strong leadership and mentorship necessary. Ability to multi-task and manage competing priorities and duties required.
Responsibilities:
This position will be managing the Nebraska Public Media Help Desk staff and will be the liaison between ITS System/Network Admin and Director of ITS. Individual will be responsible for managing internal inventory and ticketing system, end user troubleshooting and ticket escalation to 2nd and 3rd tier as necessary. This position may occasionally work with 3rd party vendors in relation to ongoing projects & issues internal to Nebraska Public Media, also some end user support for Avid editing environment may be occasionally necessary.
Requirements:
Contact:
Navigate to our Careers Page, select the position you are interested in and click "Apply Now."