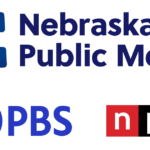 Description:
Entry-level sales opportunity on Nebraska Public Media's Corporate Support Team. Responsible for reaching out to new and existing clients to renew or sell underwriting contracts for digital, radio and TV platforms. The person in this position may also represent Nebraska Public Media in the communities of Nebraska during networking events.
Responsibilities:
Requirements:
Bachelor's degree in business, marketing, journalism, telecommunications or related field plus one (1) year of sales or customer service experience; equivalent education/experience considered. General office administration, accounting, and/or sales skills. Employee must be a highly organized and self-motivated individual able to work with minimal supervision. Strong attention to detail with high level of accuracy needed, as well as excellent verbal and written communication skills. Solid customer service skills, including the ability to interact with both public and private institutions. Functional knowledge of personal computer and software including Microsoft Word, Excel, and PowerPoint. Must be able to work with diverse constituencies and open to new ideas.
Contact:
Navigate to our Careers Page, select the position you are interested in and click "Apply Now."