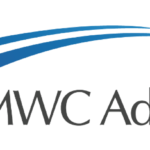 Website Midwest Communications, Inc.
Description:
Midwest Communications Inc. is seeking a Digital Sales Manager for our Knoxville and Nashville, TN. markets who will work directly with the market management team, sales team, and local businesses to formulate advertising strategies that align with client brand awareness, customer acquisition and retention, market share growth, and employee recruitment goals. This position will be based in Knoxville with occasional travel to the Nashville market.
Midwest Communications is a multimedia advertising agency working with clients to develop and implement results-driven campaigns designed to help clients meet business goals.
We offer a competitive salary, training specific to the position, and a full benefits package. A valid driver's license and good driving record are required for this position.
Midwest Communications, Inc. is proud to be an Equal Opportunity Employer by choice.
Responsibilities:
Duties & Responsibilities include: 1.  Lead Market Management Team, identifying gaps, developing and implementing strategies in relation to market digital advertising sales goals and achievement. 2.  Lead Market Advertising Team, developing and implementing strategies to increase the brand awareness of MWC Advertising within the market as well as each market's radio stations, promotions, etc. 3.  Coordinate with the Market Digital Team to ensure all campaigns are completed properly and timely, decrease errors and identify areas for improvement and required tools/processes. 4.  Conduct bi-monthly market sales force training (Market Manager, Director of Sales and Marketing Consultants). 5.  Conduct bi-monthly progress meetings with marketing consultants to discuss SMART goals, strategy for meeting them, progress, etc. 6.  Attend client proposal meetings. 7.  Monitor all digital sales and campaigns active in your markets.
Requirements:
Qualifications: 1.  Bachelor's Degree in Business Administration or Marketing, or equivalent in job experience. Working knowledge of marketing strategy: identifying target audiences, creating the right messaging, and utilizing the most efficient media to help clients reach their goals. 2.  Working knowledge (or the aptitude to learn quickly) of all forms of advertising media and when to utilize (radio/programmatic audio, TV/OTT/CTV, billboard placement, targeted display (geofencing, site, search retargeting), SEM, targeted email, and social media) 3.  Excellent communication skills, including the ability to present to individuals and groups, explain complex or technical information to non-technical people in simple terms and persuasively sell ideas 4.  Relationship/customer-first mindset 5.  Ability to lead and work with others respectfully and enthusiastically 6.  Organizational and time management skills 7.  Critical thinker with data-driven, analytical aptitude.
Contact:
jason.muzyka@mwcadvertising.com

If you're ready to join a Digital Broadcasting and Marketing company with locally programmed radio stations and websites, email Regional Digital Sales Manager, Jason Muzyka, at jason.muzyka@mwcadvertising.com.

You must sign in to apply for this position.
---