Full Time
October 13, 2023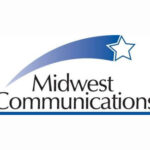 Website Midwest Communications, Inc.
Tired of feeling unfulfilled at work? Are you looking for a comp
Description:
FEARLESS ADVERTISING SALES GUIDE –
WNWN/WFAT/WKZO/WVFM/WZOX/WTOU Radio
You can work anywhere, but at Midwest Communications we believe that what creates happiness and fulfillment in your work life, is when the time you spend and the work you do matters.  We believe we have a place where the campaigns you create and the work you do is significant, not only to yourself and your own development but also,  to the people and businesses who grow from the strategy you outline and the advertising you recommend.  You get to grow and learn as an "advertising sales guide", using the most trusted and the latest digital advertising tools right along with the amazing people you get to call clients and friends.  We have world-class training and an environment that allows you to work on your own, and with our team. Whatever advertising direction your clients and prospects want to go, you have the tools, training, and support to guide them on their way.
We find effective solutions for our clients. We work hard and have fun doing it. If asking questions, being fearless, and using your knowledge to make your client's business grow sounds like you, we should talk.
Responsibilities include:
• Creating successful multi-platform advertising presentations and campaigns which include the broad reach of broadcast radio, plus targeted digital marketing solutions.
• Effectively presenting and communicating ideas you create to local business decision-makers and bringing innovative marketing ideas to life that make a difference for your clients and their businesses.
• Establishing and maintaining customer relationships; communicating effectively with a wide range of personalities in a professional and courteous manner.
• Overseeing the execution of your marketing campaigns, providing continuous and amazing customer service, and exceeding client expectations to ensure success and repeat business.
• Prospecting new business continually.
• Endlessly learning and training on new marketing techniques.
• Attending all regular and necessary individual and group meetings.
• Reporting as required through our CRM and other platforms within established time frames.
• Meeting and exceeding sales goals and objectives.
• Ensuring your accounts are paid in a timely manner and following company credit processes.
• Other duties as assigned.
Spend your time where your work is recognized and matters. We offer a competitive salary and bonus structure, a full benefits package, and unlimited opportunities for the right individual.
If you are ready to join our team, send your cover letter and resume today via e-Mail to Station Manager, Robert Weis at robert.weis@mwcadvertising.com.  
Midwest Communications is proud to be an equal-opportunity employer by choice.
Responsibilities:
Requirements:
A valid driver's license and a good driving record are required for this position.
Contact:
Director of Sales, Jay Morris

If you are ready to join our team, send your cover letter and resume today via e-mail to Director of Sales, Jay Morris at Jay.Morris@mwcadvertising.com

You must sign in to apply for this position.
---