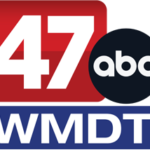 Description:
Dependable individual needed for master control position. The need is for: overnight, weekend, and/or daytime hours, and possible fill-in shifts. Responsibilities include preparing shows, maintaining program library, and overseeing program broadcast. Computer experience required. Will train the right candidate. Send resumes to: 47 ABC,  Attn: Ken Evans, P.O. Box 4009, Salisbury, MD 21803 or e-mail: ken_evans@wmdt.com
Responsibilities:
Requirements:
Computer experience required.
Contact:
Ken Evans

The application form can be filled out and submitted electronically wmdt.com/jobs; emailed to wmdt@wmdt.com or mailed to WMDT Employment, 202 Downtown Plaza, Salisbury, MD 21801.

You must sign in to apply for this position.
---