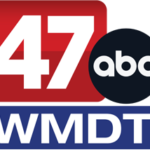 Description:
IT Engineer –
(Full Time):
WMDT-TV, Salisbury, MD has an opening for a full-time IT Engineer.  This person's role is to maintain the station's media broadcast equipment and systems, including acquisition, maintenance, troubleshooting and resolution, and provide technical and IT support for all station efforts.   The ideal candidate will have experience maintaining technical equipment in a broadcast facility and be familiar with news-gathering systems, graphics devices and related broadcast equipment.   In addition, solid IT skills including IP networking concepts and equipment, as well as knowledge of various LAN/WAN devices and systems are required.
A minimum of 2 years' experience working as an IT engineer or related position at a broadcast television station preferred.  The candidate must be able to respond to trouble calls in a 24/7 environment, have a valid driver's license, and a clean driving record.
Resumes to:  Teri_Monahan@wmdt.com.  No telephone calls.
Responsibilities:
Requirements:
Contact:
The application form can be filled out and submitted electronically to http://wmdt.com/jobs; emailed to wmdt@wmdt.com or mailed to WMDT Employment, 202 Downtown Plaza, Salisbury, MD 21801
You must sign in to apply for this position.
---