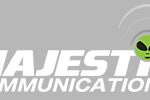 Website Majestic Communications
Description:
Looking for a person to call on existing customers and service them. Must also cultivate and bring new customers on board our four stations in Roswell, NM.
Responsibilities:
The person hired for this position will get an attractive base pay with commission, medical, vision, dental and paid vacation.
Requirements:
Need at least two years of street experience, with a substantial close rate. Not looking for an order taker but rather a person who can overcome objections, concerns and close the deal.
Contact:
Majestic Communications

We have four stations in Roswell that are proven winners. It's a great opportunity to make a substantial income in a beautiful and historic city. Send resume to jrlaw@majesticcomm.com

You must sign in to apply for this position.
---