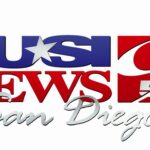 Website KUSI 9 News
Description:
KUSI is looking for an electronics technician to assist the Engineering Department in their mission.
Responsibilities:
An understanding of newsroom computer systems such as Associated Press ENPS is a plus. Working knowledge of Television Broadcast Operations and Television News Production a plus. Understanding of Electronic News Gathering Technologies and video camera operation (Camera Shading) and Candidates need to know how to use basic tools and soldering de-soldering techniques.  A minimum of 2 years' experience in a working technical environment is necessary.  Understanding of network Infrastructure, LAN, WAN, Switch configurations, ipv4 and ipv6 routing. Good working knowledge of video streaming protocols helpful. Candidates need to have the ability to diagnose, repair and configure Broadcast equipment and Windows Client PC's and Servers back to operational service quickly and efficiently.
Requirements:
The ideal candidate will have experience with Live Television News Production and Broadcast Television Operations. Digital Video and Audio systems and signals. Basic Windows Server Maintenance and Windows PC operation and upkeep.  Ideal candidate will have an Associate Degree in Electronics or equivalent, or Technical training in a related field.
Contact:
Apply Online

You can apply for the position on our Website at www.kusi.com, click on "Get Hired" and then click on "KUSI News Get Hired". Don't forget to attach your resume to your On-line Application. Once we have had a chance to review your application, we will be in touch with you should we have any questions regarding your application and qualifications for the position.

You must sign in to apply for this position.
---