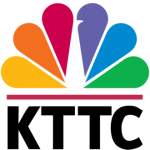 Website KTTC-TV
Description:
The Traffic Coordinator is responsible for implementing advertising schedules electronically, coordinating with the station's Operations Department for production tasking, assisting national sales with political commercials, and assisting sales with other duties assigned.
Responsibilities:
Maintain with accuracy the commercial, promo and PSA database in WideOrbit Traffic. This includes filing, and purging of information in a timely fashion Confirm traffic instructions to various advertisers and agencies as needed Accurately input advertiser commercial instructions into the WideOrbit database Fill and proof traffic logs for finalization by the hub Reconciliation of completed logs for billing purposes Retrieve, review and upload commercials, promos and PSA's for air Provide a dub list of needed materials for Master Control each day Provide admin support as needed to the GM, Sales Managers, AE's and Promotions Director on a variety of tasks Provide support to the front desk as needed Any other duties as assigned
Requirements:
Qualified candidates will demonstrate advanced computer skills with MS Excel/Word, OSI and Wide Orbit Traffic software. Attention to detail, a track record of dependability, organizational skills and excellent communication skills are required.  Success in this position is measured by accuracy.
Contact:
Please send cover letter and resume to: Allen Wiese Director of Sales KTTC Television 6301 Bandel Road NW Rochester, MN 55901 awiese@kttc.com
You must sign in to apply for this position.
---