Full Time
Cowles Montana Media is proud to be an Equal Opportunity Employer committed to a diverse and inclusive workplace.  Women and minorities are encouraged to apply.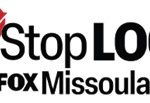 Website KTMF TV - Cowles Montana Media
NonStop Local
Description:
NonStop Local ABC/FOX Montana is hiring a full-time Multimedia Journalist for our reginal and statewide newscasts. This position is based in beautiful Missoula, Montana. Missoula is a diverse, growing University town in Montana with access to many outdoor and cultural activities. We are looking for a creative storyteller with solid shooting and editing skills. A successful candidate must be motivated, ambitious, and hardworking. They must be organized and able to meet daily deadlines. Competitive salary & benefits. Come join a progressive multi-cultural newsroom in one of the most beautiful regions in the U.S. This is a great place to learn and grow in a community that supports and believes in local journalism!
Job Description:
Each reporter for our family-owned company is expected to share in the same baseline job description. You will report to the News Director as well as other managers. Our operation is based on a story-centric workflow. That means we prioritize story treatment across a variety of platforms, from our linear broadcasts, to our streaming services, as well as social media and our digital properties. Reporters must demonstrate a visually compelling shooting technique along with commensurate video-editing abilities. More importantly, a reporter is a critical thinker possessing intellectual curiosity and a healthy skepticism towards conventional wisdom. You not only gather the facts, but you crave asking hard questions. Our goal is to hone your writing abilities in order to convey your story in a conversational manner. You must do all of the above with integrity and the utmost ethical standards. Additionally, you must show that you are an exemplary newsroom citizen; a team player who works well with others and performs under pressure quickly, efficiently and consistently.
Responsibilities:
Baseline Job Description: Generate local story ideas daily; conduct compelling interviews; and creatively produce reports in a clear, imaginative manner. Travel to the scene of a news story to gather, compile, and present the information in the proper form regardless of platform. Ensure any visuals shown are relevant, appropriate, and impactful. Maintain standards of accuracy and fairness in news coverage. Break down complicated and involved stories so they are accurate, interesting and easy to understand. Complete assignments including web copy according to established deadlines. Maintain extensive community contacts and awareness of local and national current events. Communicate frequently throughout the day and work collaboratively with others in the newsroom. Get along and communicate with a variety of people in often extreme circumstances. This person must be social media savvy and utilize all platforms to gather information and generate audience attention. Make promotional and community appearances as required. Act in a professional manner when representing the station. Maintain appropriate and strict standards with regard to wardrobe, hair, cosmetics, and other areas of grooming.
Requirements:
What You Bring: Availability for big breaking news coverage on unassigned shift. Ability to think quickly and respond to breaking news in high pressure situations and have strong organization and live reporting skills. Must be knowledgeable of issues, newsmakers, and current events. Smooth/pleasant delivery authentic to the viewers we serve. Sharp video shooting and editing skills. Strong "in-the-field and live" skills. Exceptional written communications skills using a conversational writing style. Strong editorial judgment and a proven ethical foundation. An above-average, demonstrable knowledge of television newscast production techniques and television news writing. A degree in Journalism or related communications discipline preferred. Ability to lift and carry equipment up to 50 lbs. Applicants must successfully pass a background screening. This is a non-exempt position.
Contact:
jobs@abcfoxmontana.com

Please send your resume, cover letter, references and link to your reel (preferred) to jobs@abcfoxmontana.com or to KTMF-TV 2200 Stephens Avenue, Missoula, MT 59801. Cowles Montana Media is proud to be an Equal Opportunity Employer committed to a diverse and inclusive workplace. Women and minorities are encouraged to apply. For more details go to our website montanarightnow.com

You must sign in to apply for this position.
---