Full Time
Cowles Montana Media is proud to be an Equal Opportunity Employer committed to a diverse and inclusive workplace.  Women and minorities are encouraged to apply.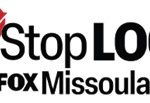 Website KTMF TV - Cowles Montana Media
NonStop Local
Description:
NonStop Local ABC FOX Montana is hiring a full-time Producer for our regional and statewide newscasts.
We are looking for a producer who can create, orchestrate, and energize the market's news programming across all our platforms reaching Missoula, Bozeman, Butte, Great Falls, Helena and Billings. You'll need to have good news judgement, create sizzle in your newscasts, and established writing skills to produce stories that are relevant and compelling to our viewers. We thrive on our patented coverage of breaking news and breaking weather. If you have the passion, and the ability to make quick decisions, multi-task, and work effectively under pressure, we want to hear from you! We're a family-owned company that isn't afraid to try something new. We're always looking for the next big thing and creativity is not only encouraged but expected.
This position is based in beautiful Missoula, Montana. Missoula is a diverse, growing University town in Montana with access to many outdoor and cultural activities.
A successful candidate must be motivated, ambitious, and hardworking. They must be organized and able to meet daily deadlines. Competitive salary & benefits. Come join a progressive multi-cultural newsroom in one of the most beautiful regions in the U.S. This is a great place to learn and grow in a community that supports and believes in local journalism!
Job Description:
Each producer for our family-owned company is expected to share in the same baseline job description. You will report to the News Director as well as other managers. Producers report the original content that is the backbone of our news operations. A good producer is a team player with attention to detail, accuracy, dedication, sharp writing, and a strong flair for compelling video. A great producer is offended by the word "stack" and uses every available second in a newscast to create an experience for the viewer. Producers are also unashamed control freaks, driven by a need to find the truth.
Responsibilities:
Baseline Job Description: Produce and write assigned segments, which may include non-linear newscasts. Participate in daily planning meetings.  Contribute ideas for news programming based on research and our news strategy. Work closely with news managers to determine the composition and flow of the newscast, to select video, to write and copy-edit stories. Recognize stories with potential and develop them into compelling broadcast content Ensure video detail and news rundown is provided to editors.  Ensure any visuals shown are relevant, appropriate, and impactful. Make certain all video is previewed for accuracy. Scour websites and social media to monitor and report news, find sources and leads for stories and also to gain competitive intelligence. Maintain standards of accuracy and fairness in news coverage. Break down complicated and involved stories so they are accurate, interesting and easy to understand. Excellent time-management skills, with the ability to prioritize, multi-task and work under shifting deadlines in a fast-paced environment Builds relationships with all team members proactively including anchors and meteorologists. Communicate frequently throughout the day and work collaboratively with others in the newsroom. Commands control room by communicating clear vision to production team, reporters and anchors. Ensures reporter intros and tags flow with the rest of the newscast. Assists in the production of special projects and other content related to program and/or station Performs other duties as assigned
Requirements:
What You Bring (If we hire for this job: these are the qualifications of an ideal candidate): ·         Ability to think quickly and respond to breaking news in high pressure situations and have strong organization skills. ·         Must be well read on current affairs and have a wide range working knowledge and understanding of general interest subjects. ·         Ability to define problems, collect data, establish facts, and draw valid conclusions. ·         Availability for big breaking news coverage on unassigned shift. Exceptional written communications skills using a conversational writing style. Strong editorial judgment and a proven ethical foundation. An above-average, demonstrable knowledge of television newscast production techniques and television news writing. At least one year of related work experience preferred including: Direct responsibility for producing a news program and preparing rundowns. Bachelor's degree in Journalism or Communications preferred. Applicants must successfully pass a background screening.
Contact:
jobs@abcfoxmontana.com

Please send your resume, cover letter, references and link to your reel (preferred) to jobs@abcfoxmontana.com or to KTMF-TV 2200 Stephens Avenue, Missoula, MT 59801. Cowles Montana Media is proud to be an Equal Opportunity Employer committed to a diverse and inclusive workplace. Women and minorities are encouraged to apply.

You must sign in to apply for this position.
---