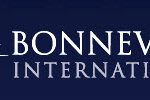 Description:
Our company is committed to being trusted voices of light and truth reaching hundreds of millions of people worldwide.
Who We Are
At Bonneville International, our purpose is to build up, connect, inform, and celebrate communities and families in the markets we serve. As an integrated media company, we provide content, advertising, and digital marketing solutions across 23 radio stations in Denver, Phoenix, Sacramento, Salt Lake City, San Francisco, and Seattle, along with the NBC Affiliate TV station, KSL-TV 5, in Salt Lake. We are responsible for lifting and inspiring with respect and giving voice to all the communities and clients we serve.
We believe that empowering our employees to share their ideas and experiences will fuel creativity, innovation, and inspiration. A diverse and inclusive workforce is crucial to our ability to create and deliver exceptional content, products, and services that represent our communities. We're proud of our history and we want talented people to join us as we continue to grow!
To learn more about Bonneville and how our local media matters, visit: https://bonneville.com/
Position Overview
Bonneville Media Salt Lake City is looking for an organized, high-energy individual to join our team as an in-office promotions assistant working with the promotion's directors, sales team and front desk duties. If you love radio, events, digital and social media, and thrive in a fun fast-paced environment, this might be the perfect job for you.
Note: Work configurations are subject to change based on business needs and at company discretion.
This position is an onsite role that requires the employee to regularly work at our Salt Lake City site.
What You Will Do:
Primary job duties will include, but are not limited to:
Reviewing and coordinating client copy for weekly station newsletters.
Assisting with front desk duties.
Conduct tours of the station Broadcast House when needed.
Interact with listeners, clients, hosts and DJs in a positive manner.
Work closely with other members on the events team to ensure smooth process for company events.
Work in close conjunction with Bonneville Media promotions directors and sales coordinators to ensure newsletter information is provided and client obligations are met.
Skills and Experience We Are Looking For:
18 years of age or older with a valid driver's license and clean driving record
Maintain a valid driver's license.
Energetic individual with a passion for radio and events
High school diploma required, associate or bachelor's degree preferred.
Prefer previous experience in broadcasting or related business.
Excellent communications skills, both verbal and written
Proven ability to initiate and work independently, if necessary, and operate effectively in high-pressure, time-sensitive situations
Project a pleasant, energetic, businesslike image while representing the company.
Work effectively with the public, clients, hosts, and other employees
Proven ability to be a self-starter, and handle stress.
Work in compliance with Company policies and procedures
Work effectively in a team environment
Capable and willing to solve unexpected issues that may arise and be able to perform on last minute adjustments.
Receive, process, and maintain information through oral and/or written communication effectively.
Project an appropriate professional appearance and demeanor along with a positive and energetic attitude
Maintain positive and cooperative rapport with staff, management, clients, and the public.
Reliable, responsible, dependable, able to fulfill obligations.
Detail-oriented
Physical Demands
Receive, process, and maintain information through oral and/or written communication effectively.
Manual dexterity and fine motor skills to operate computer keys and general office equipment. Ability to work on a computer for prolonged periods of time.
Sit and/or stand for extended periods of time.
Lift, move, and carry up to 60 pounds on occasion.
Compensation
$16.00-19.00. Hourly rate to be determined by multiple factors including but not limited to evaluation of the education, experience, knowledge, skills, and abilities of the applicant along with internal equity and alignment with market data.
What We Offer You: Check Out Our Bonneville Benefits!
Employees at Bonneville can enjoy a broad offering of benefits, including:
401(k) with Company match, fully vested from day one
Paid time off for volunteering
Employer-funded retirement account, fully vested from day one
Employee Assistance Program (EAP) services
Access to an entire team of free financial planners
Matches on contributions to charitable organizations after one year of service
Continuous growth and development opportunities
Dynamic team culture that values teamwork, having fun, and collaboration
Bonneville is an equal opportunity employer, and all qualified applicants will receive consideration for employment without regard to race, color, religion, sex, national origin, disability status, protected veteran status, sexual orientation, gender identity, or any other characteristic protected by law. Minority/female/disability PWDNET/veteran are encouraged to apply.
For more information, or to apply now, you must go to the website below. Please DO NOT email your resume to us as we only accept applications through our website.
https://deseretmanagement.wd1.myworkdayjobs.com/BonSaltLake/job/SLC-Triad-Center/Promotions-Assistant_R5684
Responsibilities:
Requirements:
Contact:
For more information, or to apply now, you must go to the website below. Please DO NOT email your resume to us as we only accept applications through our website. https://deseretmanagement.wd1.myworkdayjobs.com/BonSaltLake/job/SLC-Triad-Center/Promotions-Assistant_R5684