Part Time
February 10, 2024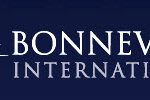 Website KSL Broadcast Group
Description:
Our company is committed to being trusted voices of light and truth reaching hundreds of millions of people worldwide.
Who We Are
At Bonneville International, our purpose is to build up, connect, inform, and celebrate communities and families in the markets we serve. As an integrated media company, we provide content, advertising, and digital marketing solutions across 23 radio stations in Denver, Phoenix, Sacramento, Salt Lake City, San Francisco, and Seattle, along with the NBC Affiliate TV station, KSL-TV 5, in Salt Lake. We are responsible for lifting and inspiring with respect and giving voice to all the communities and clients we serve.
We believe that empowering our employees to share their ideas and experiences will fuel creativity, innovation, and inspiration. A diverse and inclusive workforce is crucial to our ability to create and deliver exceptional content, products, and services that represent our communities. We're proud of our history and we want talented people to join us as we continue to grow!
To learn more about Bonneville and how our local media matters, visit: https://bonneville.com/
KSL is pleased to announce the availability of a social media internship for "Studio 5", a lifestyle/talk show airing weekday afternoons on KSL Television.  We are looking for students who are interested in a paid learning opportunity, where they can extend their communications education beyond the classroom.  The position is ideal for the student interested in pursuing a career in television production.
Position Overview
Under the direction of the assigned internship coordinator, this KSL/Studio 5 Production Internship is designed to provide students with a strong interest in broadcast communications an opportunity to be involved with the daily production and promotion of a television lifestyle show.   Assignments might include: basic broadcast writing, production, research, packaging, and interviewing skills and techniques as well as contributing and researching story ideas, and scheduling guests.
Note: Work configurations are subject to change based on business needs and at company discretion.
This position is a hybrid role that requires the employee to sometimes work at our Salt Lake City site. Specific hybrid schedules will be determined based on business needs and evaluated by managers and senior management. Intern will work with manager to establish a set schedule; however, some assignments may require flexibility and adjustment outside the agreed upon schedule.
Position Requirements:
Needs to be working toward a degree at university, college, community college or vocational-technical institute.
Prefer someone working toward a career in digital media or broadcast communications.  Applicant needs to possess knowledge of current events.
Needs to be organized, able to meet deadlines and be a self-starter.  Proven ability to be precise and accurate.
Good writing, production and conversational skills to transmit information clearly and efficiently.
The internship will cover a quarter/semester period of approximately twenty (20) hours per week, up to 150 hours during the length of the internship.
Work in compliance with Company policies and procedures.
Work effectively in a team environment.
Maintain a positive and cooperative rapport with staff, management, and clients.
Proven ability to handle stress.
Project an appropriate professional appearance and demeanor.
Final discretion as to assignments while participating in the internship program will remain with KSL.
Persons participating in the KSL Production internship need to understand that no guarantees are given for future employment.  KSL may terminate internship at any time.
Final selection of a KSL intern from among those expressing interest rests with KSL.
Physical Demands:
Substantial physical movements (motions) of the wrists, hands, and/or fingers.
Receive, process, and maintain information through oral and/or written communication effectively.
Ability to extend hand(s) and arm(s) in any direction with good eye and hand coordination.
Lift, move, and carry up to 20 pounds on occasion.
Compensation
$15 per hour.
What We Offer You: Check Out Our Bonneville Benefits!
Employees at Bonneville can enjoy a broad offering of benefits, including:
Employee Assistance Program (EAP) services
Access to an entire team of free financial planners
Continuous growth and development opportunities
Dynamic team culture that values teamwork, having fun, and collaboration
Bonneville is an equal opportunity employer, and all qualified applicants will receive consideration for employment without regard to race, color, religion, sex, national origin, disability status, protected veteran status, sexual orientation, gender identity, or any other characteristic protected by law. Minority/female/disability PWDNET/veteran are encouraged to apply.
For more information, or to apply now, you must go to the website below. Please DO NOT email your resume to us as we only accept applications through our website.
https://admin.sourcingpro.io/apply/70080/443364/
Responsibilities:
Requirements:
Contact:
For more information, or to apply now, you must go to the website below. Please DO NOT email your resume to us as we only accept applications through our website. https://admin.sourcingpro.io/apply/70080/443364/
You must sign in to apply for this position.
---