Part Time
January 24, 2024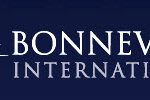 Description:
Our company is committed to being trusted voices of light and truth reaching hundreds of millions of people worldwide.
Who We Are
At Bonneville International, our purpose is to build up, connect, inform, and celebrate communities and families in the markets we serve. As an integrated media company, we provide content, advertising, and digital marketing solutions across 23 radio stations in Denver, Phoenix, Sacramento, Salt Lake City, San Francisco, and Seattle, along with the NBC Affiliate TV station, KSL-TV 5, in Salt Lake. We are responsible for lifting and inspiring with respect and giving voice to all the communities and clients we serve.
We believe that empowering our employees to share their ideas and experiences will fuel creativity, innovation, and inspiration. A diverse and inclusive workforce is crucial to our ability to create and deliver exceptional content, products, and services that represent our communities. We're proud of our history and we want talented people to join us as we continue to grow!
To learn more about Bonneville and how our local media matters, visit: https://bonneville.com/
KSL NewsRadio has served Utah's communities and families for over 100 years! Join the exciting, fast-paced world of live, on-air coverage and help continue the legacy of Utah's all-day companion for news.
Position Overview
Perform informative and entertaining talk show content either on a pre-recorded or live basis for KSL NewsRadio. Management will assign responsibilities on a regular and/or rotating basis depending upon need and proven capabilities and the need to provide expertise for the future.
Note: Work configurations are subject to change based on business needs and at company discretion.
This position is an onsite role that requires the employee to regularly work at our Salt Lake City site.
What You Will Do:
Primary job duties will include, but are not limited to:
Magnetic personality, articulate and curious about the news of the day
Experience preferred as a communicator, captivator of audience or charismatic presenter
Passion and knowledge base preferred in political analysis, both local and federal
Capacity to grow as an active planner and executor of talk shows, including
*      Selecting and developing story ideas for on-air presentation
*      Collaborating with a show producer to create performance ideas and audio opportunities
*      Capturing the attention of an audience with a unique and informed perspective
*      On-air demonstration of presence and professional demeanor that exudes confidence
*      Ability to discuss current events in a conversational manner
*      Demonstration of spontaneity and flair while simultaneously showing depth, good judgment and sensitivity
*      Ability to enunciate clearly, speak confidently, and interpret and read written copy fluently
*      Execute format philosophy and work with a team of other professionals while creating a distinctive sound
*      Ability to operate studio, recording and editing equipment as needed
*   Desire to innovate show segments and develop creative new performance ideas
*      Accept direction and critique and incorporate feedback into future programs
*      Work in a fast and concise manner under pressure
*      Present live, unscripted and breaking information with continuity, meaning and clarity
High value placed on social media savvy and audience engagement in all social media spaces
Dedication to all digital extensions including web write-ups, push notifications and text alerts
Consistently works hours required.  Works more when required to meet deadlines including odd shifts, weekends, holidays, evenings, etc.
Valid driver's license and proven ability to safely drive company vehicle or personal vehicle (as case may be) without exposing the company to serious liability risks.
Proven ability to handle stress.
Work in compliance with Company policies and procedures.
Work effectively in a team environment.
Maintain a positive and cooperative rapport with staff, management, and clients.
Project an appropriate professional appearance and demeanor.
Preferred Qualifications, but Not Required:
Prefer someone who has worked effectively a host with other professionals in creating a unique broadcast.
College degree in Journalism or relevant field
An in-house audition under the direction of the KSL program director may be required.
Physical Demands:
Receive, process, and maintain information through oral and/or written communication effectively.
Substantial physical movement (motion) of the wrists, hands, and/or fingers.
Ability to extend hand(s) and arm(s) in any direction with good eye and hand coordination.
Lift, move, and carry up to 20 pounds on occasion.
Compensation
$15.00 to $30.00 per hour. Hourly rate to be determined by multiple factors including but not limited to evaluation of the education, experience, knowledge, skills, and abilities of the applicant along with internal equity and alignment with market data.
What We Offer You: Check Out Our Bonneville Benefits!
Employees at Bonneville can enjoy a broad offering of benefits, including:
Employee Assistance Program (EAP) services
Access to an entire team of free financial planners
Matches on contributions to charitable organizations after one year of service
Continuous growth and development opportunities
Dynamic team culture that values teamwork, having fun, and collaboration
Bonneville is an equal opportunity employer, and all qualified applicants will receive consideration for employment without regard to race, color, religion, sex, national origin, disability status, protected veteran status, sexual orientation, gender identity, or any other characteristic protected by law.
Minority/female/disability PWDNET/veteran are encouraged to apply.
For more information, or to apply now, you must go to the website below. Please DO NOT email your resume to us as we only accept applications through our website.
Responsibilities:
Requirements:
Contact:
For more information, or to apply now, you must go to the website below. Please DO NOT email your resume to us as we only accept applications through our website. https://admin.sourcingpro.io/apply/68840/443364/
You must sign in to apply for this position.
---