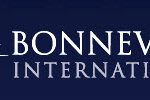 Description:
Job ID: 3027955
Sr. Data Scientist
We are looking for a Sr. Data Scientist to join the Boncom team to build out our data science capabilities, for a large global client.
Boncom is an advertising and communications agency. We develop innovative and strategic campaigns both traditionally and in the digital realm. We are fortunate to work for great organizations that are cause-oriented and focused on doing good in the world. Our staff comprises exceptionally talented team members who bring our clients' meaningful messages to life.
On a daily basis you will identify opportunities in multi-channel marketing campaigns for our largest client, and see them through to measurable results in campaign performance using predictive analytics and data science. You'll play a key role in advancing our data capabilities as both advertising budgets and global scope increase. This is a new role-you'll be tasked with building out our data science capabilities and infrastructure (as needed) and helping us level up in our data sophistication.
You'll be an ideal fit if you have x-x years of experience solving marketing problems with data science. If you're the type that doesn't need to be told what to do, and instead can use data to recommend what the business should do, this could be a great fit for you.
Responsibilities:
Responsibilities of this role: Identify gaps and opportunities in existing data infrastructure Improve campaign performance through diving into campaign targeting, budget allocation across the marketing mix, multi-touch attribution and incrementality, expected performance of new creative assets, and many other topics Partner with business leaders in analytics, media, strategy, email, web, and other areas to identify new areas of improvement through data Build out models-whether ad-hoc or production-ready-to solve business problems and meet client needs Present findings and recommendations to agency leadership and clients Create a long-term plan for a data science discipline within the agency Great Benefits: Boncom is a fantastic place to work, with aggressive compensation, a great benefits package, a progressive culture, awesome work environment, great clients and a chance to make a difference in the world through the causes we promote. Benefits and perks of working at Boncom include: Medical, Dental, AD&D, Life, and Vision Insurance 401K (with a company match) Company sponsored retirement program Tuition Reimbursement Charitable donation matching Paid time off and 12 paid holidays Flexible schedule Fully stocked kitchen and catering Hybrid working: Tuesdays and Wednesdays work in the office; Mondays, Thursdays and Fridays work remote
Requirements:
Required Qualifications: 8+ years of relevant experience A proven track record of identifying opportunities in data, selecting the appropriate models and methodologies, and translating them into performance Ability to communicate effectively with a non-technical audience, including clients Demonstrated ability to connect technical capabilities to solving business problems Nice-to-Have Qualifications: Experience with marketing and advertising data sets, especially in optimizing funnel performance Experience with a range of tools across the data science workflow, including data manipulation, analysis, visualization, machine learning, and deployment. Specific tools may include (do not need experience with all): Python frameworks (e.g., Pandas, NumPy, Scikit-learn), SQL, Matplotlib, Seaborn, Plotly, Scikit-learn, TensorFlow, PyTorch, Apache Hadoop, Apache Spark, Amazon Web Services (AWS), Google Cloud Platform (GCP), Microsoft Azure, OpenRefine, Statistical Analysis. Bachelor's degree in a relevant field. Advertising agency experience Finger on the pulse of emerging tools, resources and trends Highly developed interpersonal and relationship-building skills
Contact:
VondaKay Warshaw

Please Apply: If you're the person we are looking for, please apply! We offer a fantastic place to work with aggressive compensation, a great benefits package, cool perks, a progressive culture, and an awesome work environment with the chance to work on really great projects We believe that our work, our organization, and each of us as individuals is better when our perspective and worldview is diverse, broad, and empathetic. All qualified applicants will be considered without regard to race, color, religion, gender, gender identity or expression, sexual orientation, national origin, genetics, disability, age, or veteran status. Boncom is an equal-opportunity employer. For more information, or to apply now, you must go to the website below. Please DO NOT email your resume to us as we only accept applications through our website. Override URL: https://deseretmanagement.wd1.myworkdayjobs.com/en-US/Boncom/details/Sr-Data-Scientist_R5761

You must sign in to apply for this position.
---