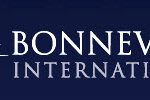 Description:
Our company is committed to being trusted voices of light and truth reaching hundreds of millions of people worldwide.
Who We Are
At Bonneville International, our purpose is to build up, connect, inform, and celebrate communities and families in the markets we serve. As an integrated media company, we provide content, advertising, and digital marketing solutions across 23 radio stations in Denver, Phoenix, Sacramento, Salt Lake City, San Francisco, and Seattle, along with the NBC Affiliate TV station, KSL-TV 5, in Salt Lake. We are responsible for lifting and inspiring with respect and giving voice to all the communities and clients we serve.
We believe that empowering our employees to share their ideas and experiences will fuel creativity, innovation, and inspiration. A diverse and inclusive workforce is crucial to our ability to create and deliver exceptional content, products, and services that represent our communities. We're proud of our history and we want talented people to join us as we continue to grow!
To learn more about Bonneville and how our local media matters, visit: https://bonneville.com/
Position Overview
KSL TV is looking for digital content editors to write and report breaking and developing news stories on ksltv.com, KSL-TV's OTT app, and social media. Candidates must have excellent news judgment, a sense of what's important to KSL viewers and Utahns in general, and the ability to report and write news stories accurately, clearly and quickly. We are hiring part-time employees to work regular shifts each week, as well as on-call employees who will fill in from time to time.
Note: Work configurations are subject to change based on business needs and at company discretion.
This position is an onsite role that requires the employee to regularly work at our Salt Lake City site.
What You Will Do:
Primary job duties will include, but are not limited to:
The digital producer will have a comprehensive knowledge of reporting, sourcing, transparency and journalism ethics, as well as a mastery of spelling, punctuation, grammar and AP Style.
Will also be detail-oriented, organized and able to prioritize and comfortably multitask under tight deadlines. Will create and post breaking news on all digital platforms.
The applicant must be able to integrate digital content with broadcast coverage and communicate effectively with the assignment desk, show producers and on-air reporters.
The candidate must be comfortable with technology, as he or she will manage video live streams and also create, edit and post video clips from newscasts and other raw feeds. Experience with non-linear video editing and web publishing systems is preferred.
Familiarity and comfort with Facebook, Twitter and Instagram are required, and the candidate should understand how social media is an asset to a news organization. The digital producer will be responsible for posting engaging stories to Facebook, Twitter and Instagram and respond to commenters.
Skills and Experience We Are Looking For:
2-5 years' experience in a newsroom, especially on a digital platform or in local television news, is strongly preferred.
4 year degree in journalism, communications or related field required.
Possess excellent oral, written, presentation and interpersonal skills.
Ability to work effectively in a high pressure environment and consistently meet deadlines.
Highly familiar with the benefits and shortcomings of all types of media including, but not limited to "heritage" media as well as all types of current and emerging social and digital media.
A high level of proficiency with computers, software and new technologies.
Ability to organize, analyze and interpret statistical data and draw conclusions from finding and follow-through.
Ability to work with moderate supervision, confidential information and be a self-starter.
Capable and willing to resolve unexpected problems and be flexible to perform unscheduled assignments.
Physical Demands
Receive, process, and maintain information through oral and/or written communication effectively.
Substantial physical movements (motions) of the wrists, hands, and/or fingers.
Ability to extend hand(s) and arm(s) in any direction with good eye and hand coordination.
Compensation
$15.00 to $18.00 per hour. Hourly wage to be determined by multiple factors including but not limited to evaluation of the education, experience, knowledge, skills, and abilities of the applicant along with internal equity and alignment with market data.
What We Offer You: Check Out Our Bonneville Benefits!
Employees at Bonneville can enjoy a broad offering of benefits, including:
Robust, affordable medical, dental and vision coverage with no wait period for enrollment
Paid leave for new parents under our Medical Maternity and Parental Leave policies
Opportunities to apply for tuition reimbursement
Paid time off for vacation and sick leave in addition to paid company holidays
401(k) with Company match, fully vested from day one
Paid time off for volunteering
Employer-funded retirement account, fully vested from day one
Employee Assistance Program (EAP) services
Access to an entire team of free financial planners
Matches on contributions to charitable organizations after one year of service
Continuous growth and development opportunities
Dynamic team culture that values teamwork, having fun, and collaboration
n
Bonneville is an equal opportunity employer, and all qualified applicants will receive consideration for employment without regard to race, color, religion, sex, national origin, disability status, protected veteran status, sexual orientation, gender identity, or any other characteristic protected by law. Minority/female/disability PWDNET/veteran are encouraged to apply.
For more information, or to apply now, you must go to the website below. Please DO NOT email your resume to us as we only accept applications through our website.
https://deseretmanagement.wd1.myworkdayjobs.com/BonSaltLake/job/SLC-Triad-Center/KSL-TV-Digital-Content-Writer–Full-time-_R5675
Responsibilities:
Requirements:
Contact:
For more information, or to apply now, you must go to the website below. Please DO NOT email your resume to us as we only accept applications through our website. https://deseretmanagement.wd1.myworkdayjobs.com/BonSaltLake/job/SLC-Triad-Center/KSL-TV-Digital-Content-Writer--Full-time-_R5675