Full Time
November 17, 2024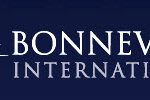 Website KSL Broadcast Group
Our company is committed to being trusted voices of light and tr
Description:
Our company is committed to being trusted voices of light and truth reaching hundreds of millions of people worldwide.
Who We Are
At Bonneville International, our purpose is to build up, connect, inform, and celebrate communities and families in the markets we serve. As an integrated media company, we provide content, advertising, and digital marketing solutions across 23 radio stations in Denver, Phoenix, Sacramento, Salt Lake City, San Francisco, and Seattle, along with the NBC Affiliate TV station, KSL-TV 5, in Salt Lake. We are responsible for lifting and inspiring with respect and giving voice to all the communities and clients we serve.
We believe that empowering our employees to share their ideas and experiences will fuel creativity, innovation, and inspiration. A diverse and inclusive workforce is crucial to our ability to create and deliver exceptional content, products, and services that represent our communities. We're proud of our history and we want talented people to join us as we continue to grow!
To learn more about Bonneville and how our local media matters, visit: https://bonneville.com/
KSL NewsRadio has served Utah's communities and families for over 100 years! Join the exciting, fast-paced world of live, on-air coverage and help continue the legacy of Utah's all-day companion for news.
Position Overview
The Board Operator's work is essential to the execution of a clean, polished on-air show. You will operate the studio console and collaborate with producers and on-air talent to ensure that we are broadcasting technically excellent and flawlessly timed content to our weekend and nighttime audiences. You will also assist from time to time in producing talk shows that discuss the issues of the day, relatable and compelling news, and matters important to the community.
We are hiring for weekend and nighttime shifts.
Note: Work configurations are subject to change based on business needs and at company discretion.
This position is an onsite role that requires the employee to regularly work at our Salt Lake City site.
What You Will Do:
Primary job duties will include, but are not limited to:
Full focus and ownership of shift on-air console operations including: maintaining accurate transmitter and program logs, airing commercials per program logs, airing emergency alerts, recording satellite feeds, ensuring transmitter is operating according to FCC parameters, ensuring all audio elements are problem free before air, and updating discrepancy reports with all occurrences that depart from the program log or quality goals set by station management
Check studio equipment for proper functioning prior to going on-air, reporting technical problems and equipment malfunctions
Clearly and succinctly communicate regularly with hosts, anchors and producers on upcoming show elements. Monitor clock and provide cues to talent to ensure program continuity
Coordinate the appropriate mix of music and sound for assigned shows, and ensure that levels are mixed properly
Cross-train and maintain working knowledge of all board operator shifts; fill in for team mates as needed
Cut audio from weekday talk shows and upload as multiple podcasts that have engaging titles and SEO-heavy descriptions
Assist talk show producers in creating varied and unique content for posting to show's social media accounts
Screen phone calls as needed
Work with producers to create/edit "best of" library for assigned shows
Project an appropriate professional appearance and demeanor; maintain positive and cooperative rapport with staff, management and clients
Management will assign responsibilities on a regular and/or rotating basis depending upon need and proven capabilities and the need to provide expertise for the future
Skills and Experience We Are Looking For:
College degree in communications, journalism, or other relevant field OR two years relevant experience
At least 1 year of experience running an audio board in a live broadcast setting. Broadcasting internship and college broadcasting experience may be considered in lieu of professional experience
Proficiency in sound production and audio editing, including editing programs (Pro Tools, Adobe Audition, Audacity
Thorough knowledge of Microsoft Office Suite (Work, Excel, PowerPoint, Access)
Experience with Libsyn preferred
Highly reliable and professional
Proven ability to thrive in a fast paced, collaborative, deadline-driven, team environment while managing multiple priorities effectively
Highly creative in use of sound, production elements, and show ideas to build more interesting presentation
Solid understanding of digital media, SEO tactics, podcasting and social media strategy; desire to participate in stations' digital marketing efforts and stay on top of trending digital developments
Thorough understanding and ability to work in the areas of news, politics, and pop culture
Physical Demands
Receive, process, and maintain information through oral and/or written communication effectively.
Manual dexterity and fine motor skills to operate computer keys and general office equipment. Ability to work on a computer for prolonged periods of time.
Sit and/or stand for extended periods of time.
Lift, move, and carry up to 50 pounds on occasion.
Compensation
$15.00 to $17.50 per hour. This range is inclusive of multiple job levels. Hourly rate to be determined by multiple factors including but not limited to evaluation of the education, experience, knowledge, skills, and abilities of the applicant along with internal equity and alignment with market data.
What We Offer You: Check Out Our Bonneville Benefits!
Employees at Bonneville can enjoy a broad offering of benefits, including:
Robust, affordable medical, dental and vision coverage with no wait period for enrollment
Paid leave for new parents under our Medical Maternity and Parental Leave policies
Opportunities to apply for tuition reimbursement
Paid time off for vacation and sick leave in addition to paid company holidays
401(k) with Company match, fully vested from day one
Paid time off for volunteering
Employer-funded retirement account, fully vested from day one
Employee Assistance Program (EAP) services
Access to an entire team of free financial planners
Matches on contributions to charitable organizations after one year of service
Continuous growth and development opportunities
Dynamic team culture that values teamwork, having fun, and collaboration
Bonneville is an equal opportunity employer, and all qualified applicants will receive consideration for employment without regard to race, color, religion, sex, national origin, disability status, protected veteran status, sexual orientation, gender identity, or any other characteristic protected by law. Minority/female/disability PWDNET/veteran are encouraged to apply.
For more information, or to apply now, you must go to the website below. Please DO NOT email your resume to us as we only accept applications through our website.
Responsibilities:
Requirements:
Contact:
For more information, or to apply now, you must go to the website below. Please DO NOT email your resume to us as we only accept applications through our website. https://admin.sourcingpro.io/apply/79994/443364/
You must sign in to apply for this position.
---