Full Time
December 3, 2022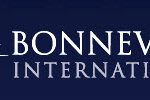 Website KSL Broadcast Group
Description:
Our company is committed to being trusted voices of light and truth reaching hundreds of millions of people worldwide.
Bonneville International is an integrated media company, providing advertising and digital marketing solutions across 22 radio stations in Seattle, Phoenix, Denver, San Francisco, Sacramento, and Salt Lake City, along with the NBC Affiliate TV station, KSL-TV 5, in Salt Lake. As a leader in broadcasting and advertising for over 50 years, our purpose is to build up, connect, inform, and celebrate communities and families across our markets. We're proud of our history, and we want talented people to join us as we continue to grow!
This is a hybrid on-site/remote role that requires the employee to regularly work at our Salt Lake City site.
In order to work on Company premises, or with clients / members of the public at other locations, Bonneville employees must provide proof of vaccination against COVID-19 or evidence of a negative COVID-19 test within the previous seven days.
POSITION PURPOSE:
The IT Manager supervised the development staff, sytems, and projects for IT.  They will ensure that all efforts on projects are coordinated and that project deliverables are within budget, on time and within scope constraints and reach a successful conclusion.  The IT Manager will also be responsible for managing IT functions such as budgets, invoices, IT requests, and leading prioritization processes working closerly with the business to ensure their needs are being met.
KEY RESPONSIBILITIES:
Oversee general IT operations and supervise systems and IT staff
Assist in developing strategy as it relates to the organization's IT infrastructure (computer and information systems, security, communication systems)
Develop, manage, and track the IT department's annual budget
Lead process improvement initiatives across IT and business lines
Consult senior-level stakeholders across the entire organization to identify business and technology needs and to optimize the use of information technology
Ensure smooth delivery and operation of IT services by monitoring systems performance
Create processes and standards for selection, implementation, and support of systems
Provide direction, guidance, and training to IT staff

REQUIRED SKILLS & EXPERIENCE:
Bachelor's degree in Information Technology, Computer Science, Information Systems, or a related field
5+ years of experience working in IT operations, supervising technology teams, and overseeing large information technology projects
Proven experience as an IT leader or similar role
Experience in analysis, implementation, evaluation, and auditing of IT systems and their specifications
Excellent understanding of computer systems (hardware/software), security, network and systems administration, databases and data storage systems, and telecommunications systems
Knowledge and implementation of the software development lifecycle
Strong knowledge of project management principles and the ability to manage projects, prioritize tasks and oversee resource management
Experience as a business analyst in understanding and documenting business requirements
Experienced and comfortable in leading business process improvement initiatives
Experience in managing information technology budget and the ability to forecast further expenditures
Excellent organizational, leadership, and decision-making skills
Knowledge of change management methodologies
The ability to think quickly and react to potential IT barriers, roadblocks and problems that may present unexpectedly
Strong interpersonal skills and ability to effectively communicate with teams across the entire organization
PREFERRED QUALIFICAIONS:
Demonstrated working knowledge of Project Management, Business Analysis, Budget Allocation and Management, Application Development, Customer Service and Support
Experience with ERP Systems, CRM Platforms, eCommerce Platforms and off-the-shelf applications a plus
PHYSICAL DEMANDS:
Receive, process, and maintain information through oral and/or written communication effectively.
Substantial physical movements (motions) of the wrists, hands, and/or fingers.
Bonneville is an equal opportunity employer, and all qualified applicants will receive consideration for employment without regard to race, color, religion, sex, national origin, disability status, protected veteran status, sexual orientation, gender identity, or any other characteristic protected by law. Minority/female/disability PWDNET/veteran are encouraged to apply.
For more information, or to apply now, you must go to the website below. Please DO NOT email your resume to us as we only accept applications through our website.
Responsibilities:
Requirements:
Contact:
For more information, or to apply now, you must go to the website below. Please DO NOT email your resume to us as we only accept applications through our website. https://admin.sourcingpro.io/apply/37522/443364/
You must sign in to apply for this position.
---