Full Time
December 3, 2022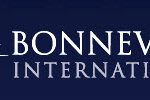 Website KSL Broadcast Group
Description:
Our company is committed to being trusted voices of light and truth reaching hundreds of millions of people worldwide.
Bonneville International is an integrated media company, providing advertising and digital marketing solutions across 22 radio stations in Seattle, Phoenix, Denver, San Francisco, Sacramento, and Salt Lake City, along with the NBC Affiliate TV station, KSL-TV 5, in Salt Lake. As a leader in broadcasting and advertising for over 50 years, our purpose is to build up, connect, inform, and celebrate communities and families across our markets. We're proud of our history, and we want talented people to join us as we continue to grow!
POSITION PURPOSE:
The Information Security Manager is responsible for developing and implementing an Information Security Program throughout Bonneville International.  They will also work closely with each DMC entity to leverage shared resources, share security best practices while developing an industry best practice program, and develop a sustainable rollout across Bonneveille's markets.
If you are looking to take your security career to the next level, develop a security program for a great company, and make a difference every day, this just might be your next step.
This is a hybrid on-site/remote role that requires the employee to regularly work at our Salt Lake City/Triad site.In order to work on Company premises, or with clients / members of the public at other locations, Bonneville employees must provide proof of vaccination against COVID-19 or evidence of a negative COVID-19 test within the previous seven days.
KEY RESPONSIBILITIES:
Lead the development and implementation of our Cyber Security program following the NIST framework.
Lead the development of a risk-based decision model in identifying areas of risk, priorities, and developing risk-based solutions
Develop a training program to educate and prevent Cyber Security attacks and vulnerabilities
Security operations: Real-time analysis of immediate threats, and triage when something goes wrong
Cyber risk and cyber intelligence: Keeping abreast of developing security threats, and helping to understand potential security problems that might arise
Data loss prevention: Making sure internal staff doesn't misuse or steal data
Data Governance & data classification: Experience in managing data types and ensuring data is protected and managed, and compliant with CCPA…
Security architecture: Planning, buying, and rolling out security hardware and software, and making sure IT and network infrastructure is designed with best security practices in mind
Identity and access management: Ensuring that only authorized people have access to restricted data and systems
Program management: Keeping ahead of security needs by implementing programs or projects that mitigate risks—regular system patches, for instance
Investigations and forensics: Determining what went wrong in a breach, dealing with those responsible if they're internal, and planning to avoid repeats of the same crisis
Governance: Making sure all of the above initiatives run smoothly and get the funding they need—and that corporate leadership understands their importance

REQUIRED SKILLS & EXPERIENCE:
Bachelor's degree in Computer Science, or a related field
7-12 years of experience (including at least 5 years in a management role)
Solid understanding of DNS, routing, authentication, VPN, proxy services and DDOS mitigation technologies, coding practices, ethical hacking and threat modeling; and firewall and intrusion detection/prevention protocols
Experience with and/or a solid understanding of PCI DSS, HIPAA, GLBA and SOX
PREFERRED QUALIFICAIONS:
Technical Master's Degree with a security focus is a plus
PHYSICAL DEMANDS:
Receive, process, and maintain information through oral and/or written communication effectively.
Substantial physical movements (motions) of the wrists, hands, and/or fingers.
Bonneville is an equal opportunity employer, and all qualified applicants will receive consideration for employment without regard to race, color, religion, sex, national origin, disability status, protected veteran status, sexual orientation, gender identity, or any other characteristic protected by law. Minority/female/disability PWDNET/veteran are encouraged to apply.
For more information, or to apply now, you must go to the website below. Please DO NOT email your resume to us as we only accept applications through our website.
Responsibilities:
Requirements:
Contact:
For more information, or to apply now, you must go to the website below. Please DO NOT email your resume to us as we only accept applications through our website. https://admin.sourcingpro.io/apply/37521/443364/
You must sign in to apply for this position.
---