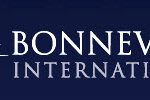 Website KSL Broadcast Group
Description:
Our company is committed to being trusted voices of light and truth reaching hundreds of millions of people worldwide.
Bonneville International is an integrated media company, providing content, advertising and digital marketing solutions across 24 radio stations in Seattle, Phoenix, Denver, Sacramento, San Francisco, and Salt Lake City, along with the NBC Affiliate TV station, KSL TV 5, in Salt Lake.  As a leader in broadcasting and advertising for over 50 years, our purpose is to build up, connect, inform, and celebrate communities and families across our markets.  We're proud of our history, and we want talented people to join us as we continue to grow!
POSITION PURPOSE:
The Director of Digital Marketing is responsible for the strategic direction and execution of all digital marketing efforts across all of Bonneville, to enable the delivery of impactful results for Bonneville's clients. We are looking for someone who has deep experience developing and leading multi-channel digital marketing campaigns, as well as managing an agency team that spans multiple markets.
THE BONNEVILLE EXPERIENCE:
Dynamic team culture that values teamwork, having fun, and collaboration
Continuous growth and development training
Extraordinary benefits such as a 401k with matching, with no waiting period
100% employer-funded retirement account, immediately 100% vested
High value health care plans at low prices (Medical, Dental, Disability, FSA, Vision)
We are focused on contributing to the communities we work in. We encourage our employees through initiatives such as matching for personal charitable giving and fundraising and paid volunteer hours.
This is a remote role where the employee may report to work in-person on occasion or not at all.
In order to work on Company premises, or with clients / members of the public at other locations, Bonneville employees must provide proof of vaccination against COVID-19 or evidence of a negative COVID-19 test within the previous seven days.
KEY RESPONSIBILITIES:
Manage an agency team that spans across multiple markets.
Play a key role as a member of the marketing leadership team to execute and innovate on overall marketing strategy.
Execute and implement digital marketing strategies, partnerships, direct response campaigns, creative and landing page tests, and optimization efforts across all digital channels.
Lead projects and develop resolutions to complex problems that frequently require creative solutions.
Help with tasks in a client-facing role, and support internal sales teams in developing media strategies, analyzing marketing data, and implementing complex marketing campaigns.
Manage partnerships with multiple marketing vendors who enable us to provide various marketing services to our clients.
REQUIRED SKILLS & EXPERIENCE:
5+ years of managing a digital marketing agency team.
Expert knowledge of various paid media marketing tools such as Google Ads, DV360, SimpliFi, Facebook, LinkedIn, Google Tag Manager, Google Data Studio, etc.
Strong analytical skills, complemented by the ability to give direction, problem-solve, and take on new challenges while paying strong attention to detail.
Expertise developing and leading multi-channel digital marketing campaigns, as well as the experience and ability to effectively lead a digital marketing team.
Highly organized with the ability to manage simultaneous campaigns while maintaining attention to detail and accuracy.
Strong analytical, technical, and problem-solving skills.
Solid communication skills with the ability to communicate effectively across markets and fulfillment teams.
SUPERVISOR RESPONSIBILITIES:
Participate in and actively support Bonneville's EEO policy as it relates to recruitment, selection, evaluation, compensation, training, promotion and termination.  Includes being knowledgeable and conversant with the FCC EEO Rules effective March 10, 2003, and understanding the compliance issues that safeguard the station's FCC license.
Take a proactive role in supporting Bonneville's policy to prevent harassment of any kind within the workplace, at off-site places of company business and at company-sponsored social venues.
Assure that employees working in your department will receive annual performance appraisals.  Guarantee that employees will sign Conflict of Interest and Payola annually.
PHYSICAL DEMANDS:
Receive, process, and maintain information through oral and/or written communication effectively.
Substantial physical movements (motions) of the wrists, hands, and/or fingers.
Bonneville is an equal opportunity employer, and all qualified applicants will receive consideration for employment without regard to race, color, religion, sex, national origin, disability status, protected veteran status, sexual orientation, gender identity, or any other characteristic protected by law. Minority/female/disability PWDNET/veteran are encouraged to apply.
For more information, or to apply now, you must go to the website below. Please DO NOT email your resume to us as we only accept applications through our website.
Responsibilities:
Requirements:
Contact:
For more information, or to apply now, you must go to the website below. Please DO NOT email your resume to us as we only accept applications through our website. https://admin.sourcingpro.io/apply/41398/443364/
You must sign in to apply for this position.
---