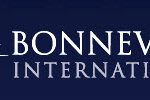 Description:
Our company is committed to being trusted voices of light and truth reaching hundreds of millions of people worldwide.
Who We Are
At Bonneville International, our purpose is to build up, connect, inform, and celebrate communities and families in the markets we serve. As an integrated media company, we provide content, advertising, and digital marketing solutions across 23 radio stations in Denver, Phoenix, Sacramento, Salt Lake City, San Francisco, and Seattle, along with the NBC Affiliate TV station, KSL-TV 5, in Salt Lake. We are responsible for lifting and inspiring with respect and giving voice to all the communities and clients we serve.
We believe that empowering our employees to share their ideas and experiences will fuel creativity, innovation, and inspiration. A diverse and inclusive workforce is crucial to our ability to create and deliver exceptional content, products, and services that represent our communities. We're proud of our history and we want talented people to join us as we continue to grow!
To learn more about Bonneville and how our local media matters, visit: https://bonneville.com/
Position Overview
Bonneville International is looking to hire passionate, ambitious Account Executives who are up for a challenge and have a strong commitment to excellence. As an Account Executive, your core goal will be to identify high potential business opportunities for Bonneville's well-known brands: KSLPodcasts (including #1 rated "COLD"), KSLNewsRadio, 103.5 The Arrow, FM 100.3, and 97.5 The Zone. You will customize and build creative strategic plans that drive real results for our clients. We are interested in talking to candidates from a variety of backgrounds and experience levels.  The ideal candidate for this position is independent, self-motivated, and will confidently represent our brand.
Our fast-paced sales team has an infectious drive to exceed individual and team revenue goals. You will have access to superior analytics tools and will be able to utilize our digital offerings to enhance our clients' marketing campaigns.
Note: Work configurations are subject to change based on business needs and at company discretion.
This position is a hybrid role that requires the employee to sometimes work at our Salt Lake City site. Specific hybrid schedules will be determined based on business needs and evaluated by managers and senior management.
What You Will Do:
Primary job duties will include, but are not limited to:
Meet and exceed individual quarterly budgets in legacy and digital media brands
Maintain a system for tracking process in meeting established goals
Maintain positive and cooperative rapport with staff, management, and clients
Work collaboratively with internal partners to drive revenue.
Develop and maintain effective relationship with key decision-makers
Identify and solicit new business through prospecting and cold calling; build and maintains a full pipeline of sales prospects.
Service and grow relationships in existing client base.
Identify client/agency needs and develop persuasive proposals to meet needs and opportunities.
Deliver creative and effective sales presentations.
Follow all station procedures for preparing orders, resolving billing issues, submitting regular reports regarding sales, pipeline lists, forecasts, and competitive analysis.
Remain current on industry trends in broadcast media and digital media, including display, mobile, OTT, and video
Responsibilities:
Skills and Experience We Are Looking For
Outside sales, media sales, business marketing or related field experience preferred but not necessary
Must have knowledge of working through the sales cycle (prospect, research, appointment-setting, CNA's, presenting, overcoming objections, and closing business)
Ability to organize, analyze and interpret statistical data to draw conclusions from findings
Excellent oral, written, presentation and interpersonal skills
High level of proficiency with computers, software and new technologies
Extensive knowledge and experience with digital and social media platforms
A commitment to personal growth through continual training
Maintain a valid driver's license and proven ability to safely drive personal vehicle without exposing company to serious liability risks
Physical Demands
Receive, process, and maintain information through oral and/or written communication effectively
Substantial physical movements (motions) of the wrists, hands, and/or fingers
Ability to extend hand(s) and arm(s) in any direction with good eye and hand coordination
Compensation This is a 100% commissioned role, with an opportunity for an initial temporary commission guarantee. What We Offer You: Check Out Our Bonneville Benefits! Employees at Bonneville can enjoy a broad offering of benefits, including:
Robust, affordable medical, dental and vision coverage with no wait period for enrollment
401(k) with Company match, fully vested from day one
Paid leave for new parents under our Medical Maternity and Parental
Leave policies
Opportunities to apply for tuition reimbursement
Paid time off for vacation and sick leave in addition to paid company holidays
Paid time off for volunteering
Employer-funded retirement account, fully vested from day one
Employee Assistance Program (EAP) services
Access to an entire team of free financial planners
Matches on contributions to charitable organizations after one year of service
Continuous growth and development opportunities
Dynamic team culture that values teamwork, having fun, and collaboration
Bonneville is an equal opportunity employer, and all qualified applicants will receive consideration for employment without regard to race, color, religion, sex, national origin, disability status, protected veteran status, sexual orientation, gender identity, or any other characteristic protected by law. Minority/female/disability PWDNET/veteran are encouraged to apply.
Requirements:
please see job description
Contact:
please@applyonline.com

For more information, or to apply now, you must go to the website below. Please DO NOT email your resume to us as we only accept applications through our website. https://admin.sourcingpro.io/apply/79968/443364/

You must sign in to apply for this position.
---