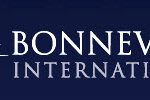 Description:
Our company is committed to being trusted voices of light and truth reaching hundreds of millions of people worldwide.
Who We Are
At Bonneville International, our purpose is to build up, connect, inform, and celebrate communities and families in the markets we serve. As an integrated media company, we provide content, advertising, and digital marketing solutions across 23 radio stations in Denver, Phoenix, Sacramento, Salt Lake City, San Francisco, and Seattle, along with the NBC Affiliate TV station, KSL-TV 5, in Salt Lake. We are responsible for lifting and inspiring with respect and giving voice to all the communities and clients we serve.
We believe that empowering our employees to share their ideas and experiences will fuel creativity, innovation, and inspiration. A diverse and inclusive workforce is crucial to our ability to create and deliver exceptional content, products, and services that represent our communities. We're proud of our history and we want talented people to join us as we continue to grow!
To learn more about Bonneville and how our local media matters, visit: https://bonneville.com/
Position Overview
We are looking for a dynamic Promotions Coordinator responsible for assisting the Promotions Director to organize and coordinate various marketing, sales and promotional events and coordinate promotional office duties with a high level of customer service and administrative duties for 104.3 The FAN, 98.5 KYGO, and KOSI 101.1. The right individual will be ambitious, fun, energetic and who possesses organizational skills with the ability to multi-task in a fast-paced work environment.
Note: Work configurations are subject to change based on business needs and at company discretion.
This position is an onsite role that requires the employee to regularly work at our Denver site.
What You Will Do:
Primary job duties will include, but are not limited to:
Works in concert with Promotions Director, Program Directors, Sales Managers, Creative Services and Account Executives to coordinate events, promotions and online contesting that benefit both the radio listener and client/sponsor.
Must be enthusiastic, strong customer service skills, detail oriented, personable, outgoing, creative, highly organized and a self-starter.  Superior verbal and written skills.  Ability to work autonomously as well as contributing team member.
Ability to prioritize tasks and delegate duties as needed.  Coordinate, set up and attend 104.3 The FAN, 98.5 KYGO, and KOSI 101.1 events to ensure stations and clients are represented and satisfied.  Events entail setting up banners, tents, contests, etc.
Draft and coordinate schedules for part-time promotions team for on-site events.
Contribute ideas and participate in discussions.
Manage and distribute station prizes and premiums, perform basic office administrative functions, all stations' action plans, vehicle maintenance and upkeep and manage, manage storage of prizes and station equipment.
Update website, station events and social media; manage public service/community events; manage database.
Serves as a backup for Promotions Director at events and in the office.
Reports to work on time and is flexible on schedule/hours determined; availability to work evenings, weekends and holidays to complete a project, event or task.
Performs office work such as copying, organizing, mailing, phoning and typing as needed.
Works cooperatively and collaboratively with others.  Builds working relationships with co-workers, customers, vendors and the general public.  Acts in a professional manner when representing the stations
Comfortable driving station vehicles to and from events, setting up and running audio and other types of audio equipment, hanging banners and other staging elements and conducting on-site promotions.
Skills and Experience We Are Looking For:
Experience in marketing and/or communications and knowledge of 104.3 The FAN, 98.5 KYGO, and KOSI 101.1 preferred.
Reliable, creative, outgoing, personable and a self-starter.
Excellent verbal and written communication skills and ability to work in a fast-paced environment.
Previous leadership experience desired.
Must be flexible to work evenings, weekends and holidays.
Ability to work autonomously as well as a contributing team.
Problem solver with the ability to organize and prioritize project needs.
Detail orientated and have solid organizational skills and have successfully managed multiple projects simultaneously with good follow through.
Work well under pressure.
Software and Equipment Used: VPromo & Proficient user of Microsoft Office Suite and the internet. Experience with relevant social media tools such as Instagram, Facebook, Twitter, and YouTube.
Must have reliable transportation, a valid driver's license and clean driving record as determined by the Company (motor vehicle record will be checked).
Exceptional organizational & time management skills.
Physical Demands
Receive, process, and maintain information through oral and/or written communication effectively.
Manual dexterity and fine motor skills to operate computer keys and general office equipment. Ability to work on a computer for prolonged periods of time.
Sit and/or stand for extended periods of time.
Lift, move, and carry up to 50 pounds on occasion.
Compensation Range
$18 to $21.50 per hour
Hourly rate will be determined by an evaluation of the education, experience, knowledge, skills, and abilities of the applicant along with internal and external benchmarks.
What We Offer You: Check Out Our Bonneville Benefits!
Employees at Bonneville can enjoy a broad offering of benefits, including:
Robust, affordable medical, dental and vision coverage with no wait period for enrollment
401(k) with Company match and employer-funded retirement account, both fully vested from day one
Paid leave for new parents under our Medical Maternity (8 weeks) and Parental Leave (8 weeks) benefits
Opportunities to apply for tuition reimbursement
Paid time off for vacation (120 hours accrued per year) and sick leave (80 hours accrued per year) in addition to 12 paid company holidays per year
Paid time off for volunteering (40 hours per year)
Employee Assistance Program (EAP) services
Access to an entire team of free financial planners
Matches on contributions to charitable organizations after one year of service
Continuous growth and development opportunities
Dynamic team culture that values teamwork, having fun, and collaboration
Bonneville is an equal opportunity employer, and all qualified applicants will receive consideration for employment without regard to race, color, religion, sex, national origin, disability status, protected veteran status, sexual orientation, gender identity, or any other characteristic protected by law. Minority/female/disability PWDNET/veteran are encouraged to apply.
For more information, or to apply now, you must go to the website below. Please DO NOT email your resume to us as we only accept applications through our website.
https://deseretmanagement.wd1.myworkdayjobs.com/BonDenver/job/Denver/Promotions-Coordinator_R5742
Responsibilities:
Requirements:
Contact:
For more information, or to apply now, you must go to the website below. Please DO NOT email your resume to us as we only accept applications through our website. https://deseretmanagement.wd1.myworkdayjobs.com/BonDenver/job/Denver/Promotions-Coordinator_R5742
You must sign in to apply for this position.
---