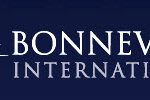 Description:
Our company is committed to being trusted voices of light and truth reaching hundreds of millions of people worldwide.
Who We Are
At Bonneville International, our purpose is to build up, connect, inform, and celebrate communities and families in the markets we serve. As an integrated media company, we provide content, advertising, and digital marketing solutions across 23 radio stations in Denver, Phoenix, Sacramento, Salt Lake City, San Francisco, and Seattle, along with the NBC Affiliate TV station, KSL-TV 5, in Salt Lake. We are responsible for lifting and inspiring with respect and giving voice to all the communities and clients we serve.
We believe that empowering our employees to share their ideas and experiences will fuel creativity, innovation, and inspiration. A diverse and inclusive workforce is crucial to our ability to create and deliver exceptional content, products, and services that represent our communities. We're proud of our history and we want talented people to join us as we continue to grow!
To learn more about Bonneville and how our local media matters, visit: https://bonneville.com/
Position Overview
The Accounting Clerk will make a full contribution to the Corporate Accounting Department by accurately, timely and efficiently performing assigned accounts receivable and payable functions; to effectively communicate with others; to be cognizant of and abide by company policies and procedures; assure confidentiality of financial information and to fully support the company's vision statement.
Note: Work configurations are subject to change based on business needs and at company discretion.
This position is a hybrid role that requires the employee to sometimes work at one of our company sites. Specific hybrid schedules will be determined based on business needs and evaluated by managers and senior management. Employee will need to be on-site during the training period.
What You Will Do:
Primary job duties will include, but are not limited to:
Prepare invoices to be scanned and processed in automated accounts payable front-end system
Ensure all large vendor invoices are obtained and input previous to A/P monthly close
Scrutinize invoices and check requests for reasonableness and proper account numbers to ensure that company policies are followed.  Any exceptions should be brought to the attention of management
Calculate and submit sales and use tax returns for applicable markets in a timely manner
Ad hoc Accounts Payable tasks as needed and assist with special projects
Reconciliation of AP payments to ensure items properly posted and accounted for
Apply cash receipts of AR payments and miscellaneous cash to ensure items properly posted to the aging and accounted for in the general ledger
Create cash reconciliation to be posted by Reg. Asst. Controller
Process weekly/monthly/calendar billing out of the Wide Orbit system
Cross-train in other areas as needed
Work in compliance with Company policies and procedures
Consistently work hours required to meet deadlines including weekends, holidays, evenings, etc.
Other duties as assigned
Skills and Experience We Are Looking For:
Minimum (5) years on-the-job accounts payable and accounts receivable experience with proven ability to accurately perform detailed accounting work and follow through with assignments to successful completion.
Ability to reconcile general ledger accounts and perform various financial analyses.
Computer literate with working knowledge of Excel, Word and Adobe acrobat.
Ability to understand and follow instructions and work with minimum supervision.
Strong self-motivation, well organized, and dependable.
Project pleasant, friendly, professional, business-like demeanor in person, over the telephone and through e-mail.
Proven ability to work autonomously as well as establish effective communications and working relationships with co-workers and others while performing job responsibilities.
Ability to exercise good judgment and make a positive impact on department's productivity.
Eligible to be a remote position.
Physical Demands
Receive, process, and maintain information through oral and/or written communication effectively.
Manual dexterity and fine motor skills to operate computer keys and general office equipment. Ability to work on a computer for prolonged periods of time.
Sit and/or stand for extended periods of time.
Compensation
$20.24 to $30.38 per hour. This range is inclusive of multiple job levels and geographic locations.
Hourly rate to be determined by multiple factors including but not limited to evaluation of the education, experience, knowledge, skills, and abilities of the applicant along with internal equity and alignment with market data.
What We Offer You: Check Out Our Bonneville Benefits!
Employees at Bonneville can enjoy a broad offering of benefits, including:
Robust, affordable medical, dental and vision coverage with no wait period for enrollment
401(k) with Company match and employer-funded retirement account, both fully vested from day one
Paid leave for new parents under our Medical Maternity (8 weeks) and Parental Leave (8 weeks) benefits
Opportunities to apply for tuition reimbursement
Paid time off for vacation (120 hours accrued per year) and sick leave (80 hours accrued per year) in addition to 12 paid company holidays per year
Paid time off for volunteering (40 hours per year)
Employee Assistance Program (EAP) services
Access to an entire team of free financial planners
Matches on contributions to charitable organizations after one year of service
Continuous growth and development opportunities
Dynamic team culture that values teamwork, having fun, and collaboration
Bonneville is an equal opportunity employer, and all qualified applicants will receive consideration for employment without regard to race, color, religion, sex, national origin, disability status, protected veteran status, sexual orientation, gender identity, or any other characteristic protected by law. Minority/female/disability PWDNET/veteran are encouraged to apply.
For more information, or to apply now, you must go to the website below. Please DO NOT email your resume to us as we only accept applications through our website.
https://deseretmanagement.wd1.myworkdayjobs.com/BonDenver/job/Denver/Accounting-Clerk_R5696-1
Responsibilities:
Requirements:
Contact:
For more information, or to apply now, you must go to the website below. Please DO NOT email your resume to us as we only accept applications through our website. https://deseretmanagement.wd1.myworkdayjobs.com/BonDenver/job/Denver/Accounting-Clerk_R5696-1
You must sign in to apply for this position.
---