Full Time
Cowles Montana Media is proud to be an Equal Opportunity Employer committed to a diverse and inclusive workplace.  Women and minorities are encouraged to apply.
December 31, 2023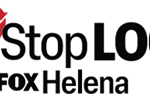 Website KHBB TV -Cowles Montana Media
NonStop Local
Description:
Cowles Montana Media ABC, FOX & SWX TV in Helena, Montana has an opportunity for a self-motivated problem-solver to develop new business and manage an existing list. Ideal candidate will have exceptional relationship-building skills, creativity, verbal and written communication skills, sales experience, strong pay-for-performance orientation, integrity and the ability to work independently from home. Advertising/ Media Sales experience preferred.
Responsibilities:
Job Description:  Develop broadcast & digital advertising business for ABC, FOX and SWX TV from your home in Helena, MT. Assist business owners, business managers and advertising agencies with the marketing of products and services through consultative application of television and digital ad solutions. Prospect for, close, and service new business. Service existing business. Create full sales presentations. Work with production to create TV commercials. Maintain thorough knowledge of television programming, audience delivery, digital media opportunities, advertising rates and practices for competitive television, radio, newspaper, billboard, and other media in the market. Negotiate advertising budgets in competition with other media.
Requirements:
Qualifications:  Outside direct-sales experience (broadcast sales preferred). Record of growth and stability in employment. Solid knowledge of simple business mathematics. Knowledge of TV industry and/or other media. Assertive, team-oriented attitude. Top communication skills (oral, written, presentation). Excellent interpersonal skills; a "team player". Ability to work effectively in a high-stress environment. The right candidate will have a high level of integrity, an entrepreneurial work ethic and a coachable spirit. Must be able to work full-time, flexible hours, from your home. Physical Requirements or Restrictions:  Sight and dexterity to do computer input. Valid driver's license.  Must be able to drive from business to business for sales presentations in local regions, including Helena and surrounding areas.
Contact:
Tonya Palazzi

Send resume & cover letter, noting desired position and referral source, by December 31, 2023 to: Human Resources, Cowles Montana Media, 2619 West College, Bozeman, MT 59718. Or email to: tonya.palazzi@nonstoplocal.com. Visit https://www.nonstoplocal.com/employment/ click Helena/Employment for more details.

You must sign in to apply for this position.
---