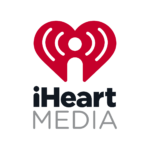 Website iHeartMedia
AMERICA'S #1 AUDIO COMPANY
Description:
Job Summary:
The audio revolution is here! Radio has more reach than TV. Podcasting is the fastest-growing medium and Digital audio has grown every year for the last decade. Wireless headphones mean consumers' ears are now connected 24×7. Podcasters and radio hosts are the new influencers with massively engaged, super-fan armies. New digital audio data, insights and analytics tools are making it easier than ever to marketers to plan, buy and grow with audio. And experiential events are back. Only one company has the #1 position in everything Audio. iHeartMedia.
You know iHeart for our amazing concerts and podcasts as well as our national and local personalities like Ryan Seacrest, Bobby Bones, Frankie and Jess on KZHT 97.1, Hooker and DB on ROCK 106.7 and the biggest talkers, Glenn Beck, Sean Hannity plus local talent Rod Arquette on KNRS 105.9.
As a Senior Media Sales Consultant in Salt Lake City, you will not only serve the local market but you will have the ability to sell the most innovative and inclusive broadcast and digital marketing tools across our all of our 160 markets.
Responsibilities
Capable of conducting business meetings at C Suite level representing local, regional and national interests
Services and grows relationships in existing client base.
Identifies and solicits new business through prospecting and cold calling; builds and maintains a full pipeline of sales prospects.
Identifies client/agency needs and develops persuasive proposals to meet needs and opportunities.
Delivers creative and effective sales presentations.
Steers clients based on market, platform and station information.
Maintains client communication and ensures client satisfaction.
Monitors competition to continually find new account leads.
Negotiates rates based on iHeartMedia's budgets.
Works collaboratively with internal partners to drive revenue.
Ensures prompt payments.
Follows all station procedures for preparing orders, resolving billing issues, submitting regular reports regarding sales, pipeline lists, forecasts and competitive analysis.
Creates effective marketing campaigns in cooperation with iHeartMedia resources.
Generates revenue and meets/exceeds established sales targets.
Qualifications 
Proficient in Microsoft Office suite and social networking platforms
Adept at prospecting and using effective consultative selling principles and practices
Strong client service relationship-building skills
Ability to plan and organize, set priorities and multi task in a fast-paced environment
Negotiation and closing proficiency
Persuasive communication skills: verbal, written and presentation
Independent; self-motivated; competitive; assertive
Strong problem-solving and analytical skills
Understanding of market dynamics including demographics
Stress tolerance especially with tight deadlines and financial pressures
Flexibility and creativity
Strong interpersonal skills
Work Experience
Minimum 5 years sales experience
Experience in Media/Advertising Sales with proven success
Experience in Digital marketing with proven success
SalesForce experience is a plus
Education: 4-year college degree, preferably in a related field
Location: Salt Lake City, UT: 2801 S Decker Lake Dr, 84119
Benefits:
iHeartMedia's benefits offering is flexible and offers a variety of choices to meet the diverse needs of our changing workforce, including the following:
Employer sponsored medical, dental and vision with a variety of coverage options
Company provided and supplemental life insurance
Paid vacation and sick time
Paid company holidays, including a floating holiday that enable our employees to celebrate the holiday of their choosing
A Spirit day to encourage and allow our employees to more easily volunteer in their community
A 401K plan
Employee Assistance Program (EAP) at no cost – services include telephonic counseling sessions, consultation on legal and financial matters, emotional well-being, family and caregiving
​A range of additional voluntary programs, such as spending accounts, student loan refinancing, accident insurance and more!
Responsibilities:
Requirements:
Contact:
Apply via our website at https://iheartmedia.wd5.myworkdayjobs.com/en-US/External_iHM/job/Salt-Lake-City-UT-Decker/Account-Executive_Req25582
You must sign in to apply for this position.
---