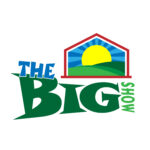 Website iHeartMedia
America's #1 Audio Company
Description:
WHO-AM in Des Moines, Iowa, is seeking a FT Farm Director with a strong knowledge of all aspects of Iowa agriculture and the ability to provide useful information to farmers and ranchers.
Responsibilities include:
• Primary host of daily two-hour radio program, The Big Show.
• Establishes relationship with listeners by providing information consistent with the needs of the target audience.
• Establishes relationships with agriculture leaders in government and industry to discern trends and best practices.
• Prepares for an air shift using creativity, imagination and exercise of independent professional judgment in writing, producing, interviewing, taping or broadcasting on-air material.
• Maintains a website blog as well as social media pages.
• Makes regular approved appearances at paid and non-paid station events; serves as ambassador for the radio station(s) when out in public.
• Prepares written content, visual images, audio material and video footage for websites, blogs, or other social media platforms.
Responsibilities:
Requirements:
Must have at least three years of Farm Broadcasting experience. Strong knowledge of Midwest row crop agriculture, as well as working knowledge of cattle, poultry, and other areas of agriculture. Upbeat and credible personality who is informative, entertaining and engaging on the air; able to relate to station audience.
Contact:
Mike Dorwart

Apply at the iHeartMedia Careers page: https://iheartmedia.wd5.myworkdayjobs.com/en-US/External_iHM/jobs/details/Farm-Director---WHO-AM_Req30361?q=des%20moines

You must sign in to apply for this position.
---