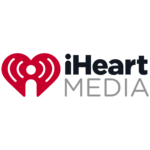 Website iHeartMedia
America's #1 Audio Company
Description:
Responsible for helping drive the markets' digital revenue growth.
Conduct monthly digital training with account managers.
Lead and support local agency digital presentations.
Provide support for all local managers on digital strategy and assets.
Develop and deploy scalable tools and digital solutions to the local account managers.
Provide feedback to VP of Digital Sales and local Sales Leadership on issues and areas of opportunity.
Develop effective integrated programs for local clients and agencies.
Attend high level sales calls and presentations.
Develop and share repeatable success stories and case studies within the market.
Responsibilities:
Requirements:
3+ years of digital media experience. Experience in developing and executing digital strategies. A strong customer focus coupled with a sense of urgency for the business, and a passion for delivering the highest level of client service. Excellent follow-up, strong organizational skills, and attention to detail. Excellent communication skills with the ability to speak to a senior level audience with confidence. A strong creative background with the skills to develop unique and compelling presentations for media clients. Ability to make regular visits to multiple iHeart markets including Des Moines, Cedar Rapids, Davenport, and Sioux City, IA; Omaha and Ogallala, NE.
Contact:
For full job info and the link to apply: https://iheartmedia.wd5.myworkdayjobs.com/en-US/External_iHM/jobs/details/Digital-Sales-Strategist_Req30497-1?q=des%20moines