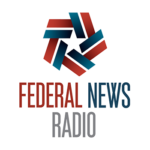 Website Hubbard Broadcasting
Description:
Help make Federal News Network the leading provider of news about the people, policies and programs of the federal government by optimizing the digital presentation and curation of our news content alongside a team of digital editors.
Responsibilities:
Essential Job Functions:
Copy edit and publish reporters' daily stories
Supplement reporters' daily coverage with original multimedia reporting as needed.
Ensure we deliver first-rate and innovative storytelling through proven digital techniques.
Use analytics platforms to monitor and improve digital engagement.
Engage and convert online readers to email subscribers and social fans/followers.
Regularly monitor social media for news in the federal workforce space.
Key Responsibilities:
Demonstrate sound editorial judgment, including an understanding of institutional journalistic guidelines on ethics, tone and subject matter and a passion to bring good storytelling to digital and broadcast audiences.
Find or create appropriate story images from approved and free-to-use sources
Ensure all content is optimized for social; work closely with the editorial staff on best practices for online readership and engagement.
Plan and send email newsletters, push notifications and test new ways to reach readers directly.
Build brand visibility and drive referral traffic by regularly and consistently engaging online with influencers and newsmakers in the federal space.
Ensure our platforms and content are reader-friendly. Work in partnership with digital development team to increase user experience factors (i.e. load time, mobile friendliness)
Follow emerging digital trends in digital journalism and social media. Be willing to experiment with and suggest new strategies and share findings with editorial team and/or larger management team as needed.
Experiment with new engagement tools and methods.
Write news stories or fill in for reporters, including filing audio reports and writing short news items.
Other duties as assigned.
Requirements:
Qualifications
Bachelor's degree or equivalent experience in journalism, mass communications with a focus in interactive or multimedia journalism, (preferred).
Experience writing, copy editing and proofing for AP Style in a digital publishing environment.
Strong attention to detail.
Comfort with actively communicating with teams across the organization.
At least two years demonstrable experience in media-focused digital engagement, including but not limited to social media, newsletters, surveys and other engagement campaigns.
Ability to thrive in fast-paced, breaking news situations.
Proficient in Microsoft Office/Microsoft 365, WordPress.
Familiarity with or ability to quickly learn analytics tools, SEO techniques, and other digital tools. Proficiency with Adobe Creative Suite preferred, but training is available.
Work in compliance with company policies and procedures.
Maintain a positive and cooperative rapport with staff, management and clients.
Project an appropriate professional appearance and demeanor.
Ability to work established schedule and other hours as needed.
Contact:
Apply Online

Apply online at https://recruiting.adp.com/srccar/public/RTI.home?c=2175307&r=5000938771806&d=ExternalCareerSite#/

You must sign in to apply for this position.
---