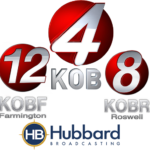 Description:
This position is responsible for covering and reporting the news for the station.
Responsibilities:
Present live on television scripted and unscripted news reports; may present live stories from the scene of the news, the newsroom and/or studio or may tape stories for later broadcast.
Enterprise and develop stories for broadcast daily. Research and gather content for story. Write clear, accurate and interesting stories. Break down complicated and involved stories so that they are easy to understand. Ensure that any visuals shown are relevant, appropriate and impactful. Maintain standards of accuracy and fairness in news coverage.
Write for and maintain strong presence on website and other social media platforms.
Travel to the scene of a news story to gather and compile the information into the proper form for broadcast.
Complete assignments according to established deadlines.
Maintain extensive community contacts and awareness of local and national current events.
Make promotional and community appearances as required.
Maintain professional standards with regard to wardrobe, hair, cosmetics, and other areas of grooming as required for position.
Write and post stories to website and other digital media platforms. Frequently update online stories.
Work closely and respectfully with assigned photographers.
Communicate frequently throughout the day and work collaboratively with others in the newsroom.
Contribute to the overall team effort to provide the market with the best possible local television journalism. Work in a team environment cooperatively and collaboratively with a variety of people. Build working relationships with co-workers, community members, and the general public.
Act in a professional manner when representing the station.
Attend editorial and strategic meetings. Contribute story ideas on a daily basis.
Report to work on time and work established schedule/hours. Ability to work other hours or alternate schedules as needed, as assigned by the News Director.
Complete other duties as requested and needed.
Requirements:
College degree in journalism, television or communications or equivalent experience; solid journalism background with multi-year experience in a reporting role.
Great storyteller.
Must be knowledgeable of issues, newsmakers, and current events and be able to present stories in a way that is accurate, clear, complete, and relevant to viewers.
Ability to handle a variety of news reporting assignments, including but not limited to, live appearances on the news set, breaking news and remote locations.
Solid writing skills required. Knowledge of production values required.
Ability to get along and communicate with a variety of people in often extreme circumstances.
Must be able to think quickly and respond to breaking news in high pressure situations and have strong organization and live reporting skills.
Ability to read, hear and speak clearly and follow both oral and written direction.
Ability to think critically and quickly and to articulate information in clear, concise manner to others.
Welcome feedback and constructive criticism.
Ability to read Teleprompter, to view videotape, and to listen to live and recorded audio.
Must be flexible to work any assigned shift including nights, weekends, holidays; and extended hours.
Must have a valid driver's license and safe driving history as determined by company. Driver's record will be checked.
Physical Requirements
: Ability to communicate in English, both verbally and in writing. Work with time sensitive and sometimes confidential information under tight deadlines and in pressure situations. Manual dexterity and fine motor skills to manipulate computer keys and camera equipment as well as general office equipment (telephone, copier, etc.). Must be able to move quickly at times from newsroom to edit booths to studio. Must be able to maintain stationary position for extended periods of time. Travels locally daily. May travel regionally or nationally from time to time. The Company may make reasonable accommodations to facilitate the ability to perform essential job functions.
Contact:
Apply Online

Please submit a demo tape in DVD format or a demo reel link of your on-air experience along with your resume and cover letter. Apply online at

Hubbard Broadcasting

You must sign in to apply for this position.
---