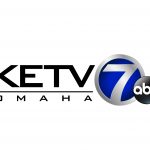 Website Hearst Television/KETV Hearst Television/KETV
Hearst Television/KETV
Description:
KETV has an opening for two part time Engineering Operation Technicians positions.
Engineering Operations Technicians will perform various day to day engineering operations functions, including but not limited to, media management of items for broadcast, operating television cameras and robotics, audio control consoles, File preparation and ingest equipment, various switching communications gear, ENG van, and any other television related equipment as assigned. They may also proactively participate in training other operators in all skill sets. Engineering Operating Technicians may also perform routine maintenance tasks as assigned.
This position supports all station efforts in-house and on remote location.
Responsibilities:
Operate studio cameras and, occasionally, remote cameras Maintain appearance of studios Basic multi-media computer skill and familiarity with current Internet technology including downloading of materials for promos and commercial client spots Work as needed in control room in technical positions (including camera control, and audio) Operate remote vehicles to support live news gathering operating in a safe and efficient manner. Set up and operate ENG cameras. Other duties as assigned by the TV Operations Manager
Requirements:
Must have a "can do" attitude and a passion for excellence. Must have flexibility to work various days and shifts as assigned including weekends and holidays. Must be able to work effectively with other team members. Must have ability to perform with accuracy while under pressure. Must be able to multi-task accurately. Must be able to physically perform all tasks assigned. Must be able to follow instructions, verbal and written. Must have good driving record. Required Experience: Prior experience in broadcast news production, technical school, or college technical classes preferred. Military training and experience will be considered Additional Requirements As part of its continued efforts to maintain a safe workplace for employees, Hearst Television requires that all newly hired employees be fully vaccinated (as defined by the CDC) against the coronavirus by the first day of employment as a condition of employment, to the extent permitted by applicable law. HTV will consider requests for reasonable accommodations due to medical and/or religious reasons on an individual basis in accordance with applicable legal requirements.
Contact:
Kathi Blaha

Apply through Careers at: https://www.joinhearsttelevision.com/careers/

You must sign in to apply for this position.
---