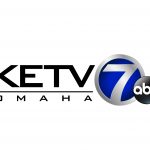 Description:
KETV Television, Omaha's News Leader, has an immediate open for a part-time producer/editor.
This is an excellent opportunity for an aspiring broadcast/digital journalist to start his or her career.   This position involves support for KETV's weekend morning newscasts, working pre-dawn hours on Saturday and Sunday.  In addition, you would have the opportunity to pick-up another 8 hour shift during the week where you could define your role as a photojournalist, or producer in support of KETV news.   KETV will offer training in all aspects of television and digital news production for this position.   Experience with Adobe Premiere editing is a big plus for this position.   KETV also can provide opportunities for video photography in the field if the candidate has an interest in this aspect of news production.
Job Responsibilities:
Edit video for weekend morning newscasts
Work in the production control room to time and execute a live newscast by interacting with production crews, anchors and producers.
News writing for television newscasts and KETV digital platforms
Schedule live interviews and live reports and gather information for news stories.
Experience Requirements:
This is an entry-level position.
Beginners with the right skill-sets and interests will be considered.
Job Expectations
Candidates must be willing to work pre-dawn hours on Saturdays and Sundays
Candidates must be willing to accept the pressures of television news deadlines, and work quickly, and efficiently
Candidates must have be able to pay attention to details and follow directions.
Strong grammar and writing skills
An understanding of journalistic principles
Ability to carry 30 pounds of camera equipment
Willingness to work outdoors in adverse weather conditions on occasion
ABOUT US
At Hearst Television we tell stories every day. Stories about people of all cultures, backgrounds, perspectives, and identities. That's why, behind the scenes, we believe in being an organization as diverse and varied as the audience we reach, ensuring that the content we create is more compassionate, and more representative of the communities we serve.
Hearst Television owns and operates 33 television and two radio stations serving 26 media markets across 39 states reaching over 21 million U.S. television households. Through its partnership with nearly all of the major networks, Hearst Television distributes national content over nearly 70 video channels including programming from ABC, NBC, CBS, CW, MY Net, MeTV, This TV, Estrella and more. The radio stations are leaders in Baltimore news/talk and rock music listenership. Hearst Television is recognized as one of the industry's premier companies and has been honored with numerous awards for distinguished journalism, industry innovation, and community service. Hearst Television is a wholly owned subsidiary of Hearst.
Responsibilities:
Requirements:
Contact:
Kathi Blaha

www.Careers.HearstTelevision.com

You must sign in to apply for this position.
---