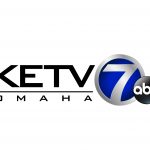 Website Hearst Television/KETV Hearst Television/KETV
Hearst Television/KETV
Description:
KETV, Omaha's News Leader, has an opportunity for a photojournalist who wants to join our award-winning Hearst Television team at historic 7 Burlington Station.
We are looking for someone who can use the art of videography to convey the essence of a story through compelling imagery, natural sound, and engaging interviews.
Our photojournalists most often team-up with reporters to pursue stories of importance and interest to the Omaha market.  But the winning candidate also will be able to set out alone on occasion to collect the video and information needed to create memorable television and digital content.
Our next photojournalist will care about proper lighting and have an eye for shooting a story in a way that distinguishes KETV NewsWatch 7 from the competition every day.   We want a photojournalist who can respond to breaking news quickly and calmly but who is also ready to take deep dives into feature and investigative reporting.  We want photojournalists who are self-starters—eager to be first, and best.
KETV NewsWatch 7 photojournalists are engaged in the latest technology, dedicated to being correct and first, and skilled at working on tight deadlines when stories break late.  Time-management is crucial.
Photojournalists must be skilled at editing with Adobe Premiere, either at the station or in the field, and they must be passionate about distributing video on digital platforms and social media.
Above all, the winning candidate must be a team player, ready to join a vibrant newsroom community.
KETV will give special consideration to any candidate with an interest in occasional work on the assignment desk.
Responsibilities:
Working in partnership with reporters and the assignment desk to cover daily stories Shooting, and editing material for on-air, and digital platforms. Proper care of equipment and vehicles A commitment to solid journalism and the willingness to gather facts and information A team approach:  Communication with reporters, producers and managers Ability to travel, on occasion, for breaking news and special projects.
Requirements:
Experience: Previous newsroom experience is preferred Ability to speak Spanish is a plus College degree is preferred Qualifications & Expectations: Must be able to carry 40 pounds of equipment Must have a clean driving record Experience at operating ENG and portable transmitting equipment or the willingness to train Must be able to work in all types of weather conditions, and must be available to work all shifts, including weekends and overnights as needed As part of its continued efforts to maintain a safe workplace for employees, Hearst Television requires that all newly hired employees be fully vaccinated (as defined by the CDC) against the coronavirus by the first day of employment as a condition of employment, to the extent permitted by applicable law. HTV will consider requests for reasonable accommodations due to medical and/or religious reasons on an individual basis in accordance with applicable legal requirements.
Contact:
Kathi Blaha

Go to careers at www.ketv.com

You must sign in to apply for this position.
---