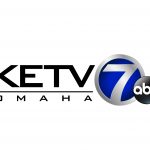 Website Hearst Television/KETV Hearst Television/KETV
Hearst Television/KETV
Description:
Engineering Operations Technicians will perform various day to day engineering operations functions, including but not limited to, media management of items for broadcast, operating television cameras and robotics, audio control consoles, File preparation and ingest equipment, various switching communications gear, ENG van, and any other television related equipment as assigned.  They may also proactively participate in training other operators in all skill sets.  Engineering Operating Technicians may also perform routine maintenance tasks as assigned.
This position supports all station efforts in-house and on remote location.
Job Responsibilities:
Operate studio cameras and, occasionally, remote cameras
Maintain appearance of studios
Basic multi-media computer skill and familiarity with current Internet technology including downloading of materials for promos and commercial client spots
Work as needed in control room in technical positions (including camera control, and audio)
Operate remote vehicles to support live news gathering operating in a safe and efficient manner.  Set up and operate ENG cameras.
Other duties as assigned by the TV Operations Manager
Required Skills:
Must have a "can do" attitude and a passion for excellence.
Must have flexibility to work various days and shifts as assigned including weekends and holidays.
Must be able to work effectively with other team members.
Must have ability to perform with accuracy while under pressure.
Must be able to multi-task accurately.
Must be able to physically perform all tasks assigned.
Must be able to follow instructions, verbal and written.
Must have good driving record.
Education:
Related experience and/or training considered as well as a combination of education and experience.
Military training and experience will be considered
ABOUT US
At Hearst Television we tell stories every day. Stories about people of all cultures, backgrounds, perspectives, and identities. That's why, behind the scenes, we believe in being an organization as diverse and varied as the audience we reach, ensuring that the content we create is more compassionate, and more representative of the communities we serve.
Hearst Television owns and operates 33 television and two radio stations serving 26 media markets across 39 states reaching over 21 million U.S. television households. Through its partnership with nearly all of the major networks, Hearst Television distributes national content over nearly 70 video channels including programming from ABC, NBC, CBS, CW, MY Net, MeTV, This TV, Estrella and more. The radio stations are leaders in Baltimore news/talk and rock music listenership. Hearst Television is recognized as one of the industry's premier companies and has been honored with numerous awards for distinguished journalism, industry innovation, and community service. Hearst Television is a wholly owned subsidiary of Hearst.
Responsibilities:
Requirements:
Contact:
Kathi Blaha

www.careers.hearstTelevision.com

You must sign in to apply for this position.
---