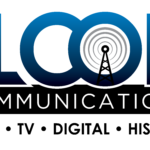 Description:
At News Channel Nebraska, a News and Content Producer will work with within the TV news department to produce portions of live and recorded TV news broadcasts. The News and Content Producer is responsible for formulating and producing compelling stories and segments of the shows production insuring the highest standards of television. This candidate develops segments ideas and produces them after approval. The News and Content Producer will find news stories, edit video, input video content, write TV news scripts, build rundowns, and help build the overall quality of the news product. The ideal candidate will work effectively with journalists, anchors, and other producers, helping to manage and coordinate news segments and stories. The News and Content Producer coordinates with the News Director and Assistant News Director and may be asked to perform additional duties as directed.
Responsibilities:
Responsibilities Include but are not Limited to: Contributing story ideas, writing stories, and producing segments to support a top-notch broadcast They work well with the all-news/production team members to solve problems Contributes to processes and makes solid decisions in breaking news situations Assist in preparing and executing live, and prerecorded compelling television newscasts Fill in as line producer as needed Achieves strategies that engage and grow audiences across all platforms Research production topics using the internet, video archives, and other information sources Perform other tasks as assigned by news management Contributes to the editorial process and makes solid decisions in breaking news situations Manages and coordinates rundowns for anchors and producers Sources news stories and helps assists in assigning duties as needed Edits video and writes scripts for stories Assists in TV news production
Requirements:
Qualifications Bachelor's degree At least 2 years of experience producing in a television environment with demonstrated writing, research, and telephone communication skills Must be able to be a team player and work very closely with the anchor of the program Must be willing to work in Norfolk, Nebraska and surrounding areas as needed Successful candidates will be self-starters with a highly developed communication skills who can work effectively under daily deadline pressure Excellent interpersonal skills combined with a strong sense of how to visually tell a compelling story are also important Valid Driver's License
Contact:
kwilson@floodcomm.com

To apply, please e-mail resume and demos to kwilson@floodcomm.com – No phone calls please. You will be contacted if your resume is consistent with the above qualifications.

You must sign in to apply for this position.
---