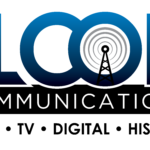 Website Flood Communications
Description:
Telemundo Nebraska in Omaha NE is looking for a dangerously talented individual with a fresh new perspective to add to our dynamic creative team.
Do you thrive in an environment where creative freedom is encouraged, and collaboration is the norm? You might be exactly who we have been looking for! Flood Communications is seeking a Promotions/Commercial Producer experienced in producing on-air/digital station image promotion spots and client commercials on tight deadlines.
This position will require you to write, produce, shoot, and edit using the Adobe Creative Cloud. Capability in writing, producing, shooting, and editing interesting, focused, and original ads that successfully promote client's business.
Responsibilities:
Requirements: ·         Must have a demo reel ·         Strong creative writing video and original production ·         Attention to detail and accuracy with excellent oral skills. ·         Proficient Adobe Premier Pro, Photoshop, After Effects and other creative apps ·         Experience running shoots and production ·         Passion for news ·         Operate equipment up to 50 pounds ·         Bilingual preferred
Requirements:
Flood Communications of Omaha LLC is seeking an energetic team player; to join our video services and production crew located in Omaha NE. Flood Communications of Omaha houses the #1 Spanish Radio station Lobo 97.7 AND the ONLY Local Spanish News Station- Telemundo Nebraska. This candidate will also be part of commercial services and commercial television production for Telemundo Nebraska processes.  With the ability to learn operating cameras, audio-board, graphics, and video equipment; as related to live broadcasts and post-production, Tricaster experience is a plus. A qualified candidate must have good technical skills, troubleshooting skills and good communication skills.
Contact:
Kelsey Wilson

Please send your cover letter, resume and related materials to kwilson@floodcomm.com

You must sign in to apply for this position.
---