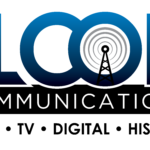 Website Flood Communications
Description:
Flood Communications is hiring a Full Time On-Air Talent in our Norfolk NE Location.
We Strongly believe in live and local programming serving our communities daily.  We like to capitalize on fun and provide our listeners with compelling content while also producing results for our clients.  If your talent aligns with these goals as well, we would love to hear from you!
Responsibilities:
On-Air Talent responsibilities include: ·         Performing live broadcasts that are quick-paced, entertaining and informative while remaining music-intensive ·         Appearing at station events and remote broadcasts ·         Maintaining strong social media connections ·         Engaging listeners in a digital setting ·         Conducting promotions and contests that support the brand and engage listeners. ·         Ability to produce on-air commercial, or be willing to be trained in that area
Requirements:
Requirements: ·         Radio experience, an understanding of social media, a sense of humor, and are highly creative and spontaneous, send us your information. ·         The ideal candidates will be able to develop, produce, and execute on-air radio programming that is both entertaining and informative to the listening audience. Successful candidates must follow and enforce FCC regulations, station and company policies.
Contact:
Jessica Walker

Qualified Candidates please email Cover letter and resume to jessica@us92.com

You must sign in to apply for this position.
---