Full Time
December 31, 2021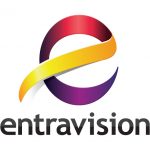 Website Entravision Communications Corporation
Description:
Entravision Colorado; the leading Spanish Language media group in Colorado, is seeking a passionate and innovative digital leader – must be equal parts entrepreneurial and team-focused with a penchant for data and drive for results. The ideal candidate aims to inspire, going beyond spots and dots to provide meaningful, effective cross-platform campaigns with the goal of securing, retaining, and growing digital advertising business.
This position works cross functionally between internal and external teams; overseeing digital operations from pre-sale planning to campaign flighting and analysis. The ideal candidate has a strong working knowledge of the digital landscape, the ability to effectively communicate digital concepts to clients and the ability to develop and implement digital sales strategy for a team of multi-media sellers. The DIGITAL SALES MANAGER will utilize all Entravision digital properties, including the TV and Radio digital assets and brands, mobile and streaming music and more.
Responsibilities:
RESPONSIBILITES: Working with a team of multimedia account executives to secure and manage digital business, and managing a personal book of key top accounts to support revenue goals where necessary. This includes development of strategic relationships with decision makers and working directly with clients and their agencies to develop programs to suit their specific needs. ·         You will also be constantly coming up with ways to educate/consult/inform customers and provide tools, data, research and ideas to help advertisers market their products. Management of Digital Sales Specialist, responsible for implementing all digital campaigns. Attending in person and virtual sales calls with the goal of securing new or incremental digital revenue. Inventory management across all digital products Management of all third party and vendor relationships Reconciliation of all digital campaign delivery & billing Communication with various ad ops teams for campaign changes and maintenance Analysis of campaign data, communicating wins and optimizations back to clients and identifying opportunity for upsell/renewal. Collaboration with local news and content engagement teams to identify monetization opportunities and monitor trends in our digital audience behavior. Managing a quota, setting goals and working with management and marketing to strategize on new business opportunities and creative approaches to RFPs Complete various back office tasks such as budgeting, forecasting, etc. ·         Ongoing analysis of digital trends, executing trainings and webinars for clients and sellers. MEASURABLE ACTIVITY: ·         Responsible for achieving all digital revenue goals (Monthly, quarterly, yearly) ·         Attendance of 3-5 sales pitches weekly OTHER: Position reports to SVP, US Digital Media Sales and SVP, Local Sales and is part of the Entravision Denver Sales Department
Requirements:
REQUIREMENTS: ·         Undergraduate degree in marketing or equivalent experience ·         Minimum of 5 years digital sales experience, preferably overseeing a team of sellers ·         Strong knowledge of digital media platforms mandatory ·         Proven track record of pipeline buildout ·         Must be a great communicator; honest and straightforward ·         Proficiency in Excel, Powerpoint, Word, etc and experience in WideOrbit a plus. ·         Documented success in developing and managing successful digital campaigns ·         Strong communication and organizational skills ·         Some travel required ·         Bilingual (Spanish / English) a plus
Contact:
Tonya Meyer

Apply online at https://entravision.csod.com/ats/careersite/JobDetails.aspx?id=2685&site=1

You must sign in to apply for this position.
---