Full Time
Entravision Communications Corporation participates in the E-Verify system operated by the US Department of Homeland Security and the Social Security Administration and will use E-Verify to confirm work eligibility for all new hire employees.
December 31, 2023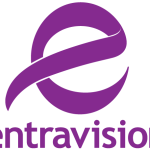 Description:
Entravision is a leading global advertising, media, commerce, and ad-tech solutions company connecting brands to consumers by representing top platforms and publishers. With operations on five continents, we represent clients such as Meta, TikTok, Spotify, LinkedIn, Snapchat, Anzu, and Twitter. We are now commencing operations in Iceland, representing one of the top global technology platforms.  We are seeking an Account Executive/IMSC for our Albuquerque, New Mexico location.  This is a full time position, Monday through Friday.  Actual hours and schedule may vary.
Responsibilities:
This position requires a person that can:
Develop and maintain relationships with advertisers and advertising agencies.
Sell commercial airtime, digital media, event sponsorships, and marketing/NTR campaigns.
Meet or exceed assigned monthly, quarterly and annual revenue goals.
While using corporate tools and workflows, the position must provide world class customer service.
Please note this job description is not designed to cover or contain a comprehensive listing of activities, duties or responsibilities that are required of the employee for this job. Duties, responsibilities and activities may change at any time with or without notice.
Requirements:
Ideal candidate will be experienced in:
CRM
Leadership brand, marketing, digital or business leadership positions.
Developing creative marketing solutions beyond a simple reach.
Reporting to management, developing strong presentations.
Managing a National or Local client base.
Developing product and sales marketing presentations to clients (e.g., upfronts).
Must have a strong communication skill set including but not limited to:
Organization. Excellent organizational skills and an ability to multitask in a high pressure, fast-paced environment. A self-starter.
Communication. The capacities to attract, persuade, and motivate to develop new and existing client relationships. Must be self-confident and a collaborative team player through a connected environment. Must exhibit professionalism and cultural sensitivity.
Broadcast. Understanding, experience and exposure to TV and Radio broadcasting.
Digital. A clear understanding of digital ad-tech platforms and how they can be offered to clients.
Exponential Alliances and Acquisitions. The capacity to act and think "out of the box" in order to achieve and exceed required results and develop strategic alliances and partnerships either within or outside the advertising industry.
Client contacts and the capacity to develop Tier 1, 2 and 3 level NYC and other key market relationships.
Planning. Demonstrated management ability for accountability, planning, budgeting and reporting economic and operating KPIs.
Languages: English/Spanish
Technology tools: Office, Salesforce, BI tools, CRM tools, NPS platforms (active interest in the use of technology, processes and BI reporting)
Contact:
Apply Online

To apply for this position, please visit To apply for this position, please visit: https://entravision.csod.com/ats/careersite/JobDetails.aspx?id=3678&site=1

You must sign in to apply for this position.
---