Full Time
Must be 18 years of age or older.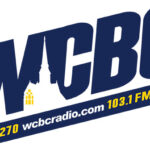 Website Cumberland Broadcasting Company/Prosperitas Broadcasting
Small market radio stations; News/Talk on AM, Classic Hits on FM
Description:
Friendly personality, self motivated, honest, positive attitude, presentable. Willing to have an open mind and willing to learn and make cold calls.  Sales calls within a 30 mile radius of Cumberland, Maryland/Keyser, West Virginia.
Responsibilities:
Handling 50 to 100 new and established sales accounts for two well established radio stations.  Expected to sell, service and collect each account.  8:15 to 5pm daily Monday-Friday.  Occasionally evening or weekend work may be necessary.  Writing ads for your clients and completing paperwork to schedule the ads and for billing.
Requirements:
Experience not required.  Ability to speak well and show appropriate decorum while working in the office, and on the street with clients.
Contact:
The best way to apply to our company is to email mclites@wcbcradio.com and attach a resume and references.
You must sign in to apply for this position.
---