Full Time
August 29, 2023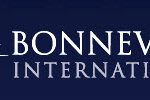 Website Bonneville International
Description:
Our company is committed to being trusted voices of light and truth reaching hundreds of millions of people worldwide.
Bonneville International is an integrated media company, providing advertising and digital marketing solutions across 23 radio stations in Seattle, Phoenix, Denver, San Francisco, Sacramento, and Salt Lake City, along with the NBC Affiliate TV station, KSL-TV 5, in Salt Lake. As a leader in broadcasting and advertising for over 50 years, our purpose is to build up, connect, inform, and celebrate communities and families across our markets. We're proud of our history, and we want talented people to join us as we continue to grow!
This is a hybrid in-person/remote role that requires the employee to regularly work on-site.
POSITION PURPOSE:
We're looking for an energetic, reliable and detail-oriented coordinator to help with the operations of the marketing department for KSL and other local stations. We need an organized professional who can juggle a variety of tasks and processes, and who will thrive in a fast-paced, dynamic environment. This position will include a wide range of responsibilities, including compilation of TV logs, reporting on marketing efforts, learning key research tools, support for events and tours, along with a variety of administrative tasks that support the marketing team. We're looking for someone who thrives under pressure and will be a key player on our team in assisting us achieve the measure of success.
KEY RESPONSIBILITIES:
KSL TV and subchannel promotional log management
Pull reports, communicate with master control and updating log system and tracking for various programs
Plan and evaluate execution of required promotional airtime agreements to make sure client commitments are met
Generate various reports as needed; distribute to relevant programming, marketing and ad traffic groups
Maintain updates for public service announcements, on-air schedule for promotions
Monitor and report on NBC network promotional obligations and fulfillment for the station. Develop close relationship with NBC Affiliate team
Create weekly station eblasts and manage database
Manage contesting creation, tracking and completion
Work closely with sales to brainstorm and fulfill promotions
Update promotional areas on website
Utilize research tools to help team increase station revenue and ratings
Participate/support marketing efforts as needed
Cross-station collaboration
Other tasks as assigned; work schedule as assigned
REQUIRED SKILLS & EXPERIENCE:
Ability to track and maintain detailed processes and a large amount of data
High school diploma and minimum 3-5 years' experience in marketing, medial sales or programming (marketing experience strongly preferred)
Ability to meet or exceed deadlines
Excellent communications skills, including writing and grammar
High level of proficiency with Microsoft Office, and ability to learn other software
Self-starter with the ability to perform job tasks efficiently and effectively with little supervision.
Excellent problem-solving abilities
Ability to prioritize effectively to meet deadlines and deliver on commitments
Work well under pressure in a fast-paced environment
Ability to effectively communicate professionally, verbally and in writing, with internal and external stakeholders
PHYSICAL DEMANDS:
Receive, process, and maintain information through oral and/or written communication effectively.
Substantial physical movements (motions) of the wrists, hands, and/or fingers.
Ability to operate a computer
To learn more about how our local media matters and to join our growing team, visit: https://bonneville.com/
As a media company, we are responsible for lifting and inspiring with respect and giving voice to all the communities and clients that we serve.  A diverse and inclusive workforce is crucial to our ability to create and deliver exceptional content, products, and services that represent our communities, and we believe that empowering all our employees to share their ideas and experiences will fuel creativity, innovation, and inspiration.
Bonneville is an equal opportunity employer, and all qualified applicants will receive consideration for employment without regard to race, color, religion, sex, national origin, disability status, protected veteran status, sexual orientation, gender identity, or any other characteristic protected by law. Minority/female/disability PWDNET/veteran are encouraged to apply.
For more information, or to apply now, you must go to the website below. Please DO NOT email your resume to us as we only accept applications through our website.
https://admin.sourcingpro.io/apply/60342/443364/
Responsibilities:
Requirements:
Contact:
For more information, or to apply now, you must go to the website below. Please DO NOT email your resume to us as we only accept applications through our website. https://admin.sourcingpro.io/apply/60342/443364/
You must sign in to apply for this position.
---