Full Time
August 26, 2023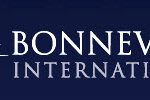 Website Bonneville International
Description:
Our company is committed to being trusted voices of light and truth reaching hundreds of millions of people worldwide.
WHO WE ARE:
Bonneville International is an integrated media company, providing advertising and digital marketing solutions across 23 radio stations in Seattle, Phoenix, Denver, San Francisco, Sacramento, and Salt Lake City, along with the NBC Affiliate TV station, KSL-TV 5, in Salt Lake. As a leader in broadcasting and advertising for over 50 years, our purpose is to build up, connect, inform, and celebrate communities and families across our markets. We're proud of our history, and we want talented people to join us as we continue to grow!
POSITION PURPOSE:
Dynamic, lead producer for KSL-TV morning newscasts. Ensure the newscasts meet the highest journalistic and production standards.  Facilitate delivery of key content/brand objectives and newscast strategies. Assign field crews and drive breaking news coverage in the overnight hours. Collaborate and innovate within multi-platform newsroom. This role reports to the Morning Executive Producer.
THE BONNEVILLE EXPERIENCE:
Dynamic team culture that values teamwork, supporting our communities and collaboration
Excellent benefits such as a 401k with matching, with no waiting period
100% employer-funded retirement account, immediately 100% vested
High value health care plans at low prices (Medical, Dental, Disability, FSA, Vision)
We strive to build up, connect, inform and celebrate the communities we work in on and off the air
KEY RESPONSIBILITIES:
College degree in journalism, a related field, or equivalent.
Three years successful experience as producer in a broadcasting environment, or equivalent. Previous newsroom leadership experience preferred.
Write, produce and edit material for a newscast that appeals to targeted morning audiences and is of the highest journalistic and ethical standard.
Ability to be creative, aggressive and energetic, reflecting maximum quality and professionalism to build audience share, with excellent judgement
Collaborate with reporters, photographers, assignment desk editors, anchors, production team and news managers to meet strategic content and brand objectives.
Self-starter capable of performing and handling significant demands, particularly during peak hours to meet deadlines.
Ability to organize, lead and motivate other people in coordination of news coverage.
Have proven record of dependability and the ability to work under minimal supervision.
Consistently works hours required to meet deadlines including weekends, holidays, overnight, evenings, overtime, etc.
Proven ability to handle stress.
Work effectively in a team environment.
Work in compliance with Company policies and procedures.
Maintain a positive and cooperative rapport with staff, management, and clients.
Project an appropriate professional appearance and demeanor.
PREFERRED QUALIFICATIONS, BUT NOT REQUIRED:
Prefer someone familiar with the ENPS Computer System and with the ability to utilize state-of-the-art television technology.
Prefer experience in an organization similar to KSL's and knowledge of community organizations and resources.
PHYSICAL DEMANDS:
Lift, move, and carry up to 20 pounds on occasion.
Ability to extend hand(s) and arm(s) in any direction with good eye and hand coordination.
Substantial movements (motions) of the wrists, hand, and/or fingers.
Receive, process, and maintain information through oral and/or written communication.
Ability to sit for long periods of time.
To learn more about how our local media matters and to join our growing team, visit: https://bonneville.com/
As a media company, we are responsible for lifting and inspiring with respect and giving voice to all the communities and clients that we serve.  A diverse and inclusive workforce is crucial to our ability to create and deliver exceptional content, products, and services that represent our communities, and we believe that empowering all our employees to share their ideas and experiences will fuel creativity, innovation, and inspiration.
Bonneville is an equal opportunity employer, and all qualified applicants will receive consideration for employment without regard to race, color, religion, sex, national origin, disability status, protected veteran status, sexual orientation, gender identity, or any other characteristic protected by law. Minority/female/disability PWDNET/veteran are encouraged to apply.
For more information, or to apply now, you must go to the website below. Please DO NOT email your resume to us as we only accept applications through our website.
Responsibilities:
Requirements:
Contact:
For more information, or to apply now, you must go to the website below. Please DO NOT email your resume to us as we only accept applications through our website. https://admin.sourcingpro.io/apply/60340/443364/
You must sign in to apply for this position.
---