Full Time
November 27, 2023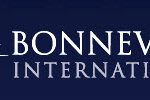 Website Bonneville International
Description:
Our company is committed to being trusted voices of light and truth reaching hundreds of millions of people worldwide.
Who We Are
At Bonneville International, our purpose is to build up, connect, inform, and celebrate communities and families in the markets we serve. As an integrated media company, we provide content, advertising, and digital marketing solutions across 23 radio stations in Denver, Phoenix, Sacramento, Salt Lake City, San Francisco, and Seattle, along with the NBC Affiliate TV station, KSL-TV 5, in Salt Lake. We are responsible for lifting and inspiring with respect and giving voice to all the communities and clients we serve.
We believe that empowering our employees to share their ideas and experiences will fuel creativity, innovation, and inspiration. A diverse and inclusive workforce is crucial to our ability to create and deliver exceptional content, products, and services that represent our communities. We're proud of our history and we want talented people to join us as we continue to grow!
To learn more about Bonneville and how our local media matters, visit: https://bonneville.com/
Position Overview
We're looking for a highly organized, detail-oriented and knowledgeable HR Operations Manager to lead various HR programs across Bonneville, with a particular emphasis on compensation and recruiting. Overall, the HR Operations Manager will work closely with the SPV of HR and our market-based HR Partners to ensure the successful implementation of HR functions such as HRIS, performance management, compensation, employee engagement, talent management, and recruiting. The HR Operations Manager will take the lead to ensure that HR programs are run smoothly, as well as leading developments and improvements to those processes and programs.
This position is a hybrid role that requires the employee to work at our Salt Lake site several times each week. Specific hybrid schedules will be determined based on business needs and evaluated by managers and senior management.
Note: Work configurations are subject to change based on business needs and at company discretion.
What You Will Do:
Primary job duties will include, but are not limited to:
Oversee HR programs and initiatives with an emphasis on accountability, ensuring milestones and deliverables are completed according to plan.
Research and implement best practices for HR processes and our HRIS. In some cases, this will mean maintaining established programs, with the opportunity to build or refresh others.
Project manage improvements and updates to existing compensation structure and job architecture, including recommendations for manager training and support. Ensure compensation structure and practices meet legal requirements in each of our locations and align with best practices.
Act as a consultant and HR function expert for HR Partners.
Work with IT team to maintain and implement needed HRIS functionality, including reporting. Maintain data integrity within HRIS and provide periodic training to HR Partners.
Work as a change agent when required, including gathering input, designing process, and creating communications / training.
Deliver training and instruction to HR Partners, managers, and employees regarding changes/updates to HR processes and programs.
Evaluate current recruiting efforts and identify opportunities to develop this workflow.
Skills and Experience We Are Looking For:
Bachelor's degree in Human Resources, Business Management or other applicable field required.
Minimum of 2 years' experience in HR field, with preference for HR operations management.
Master's degree (MBA or Master's of HR) or equivalent direct HR experience preferred.
History of excellent project management; ability to plan and implement large scale programs successfully.
Demonstrated ability to use data to make informed decisions for the HR function and the broader company.
Excellent technology skills; ability to understand, interpret data using spreadsheets and other relevant tools.
Experience with Workday preferred.
Capable and willing to resolve unexpected problems and be flexible to perform unscheduled assignments.
Excellent oral, written, presentation and interpersonal skills.
Comfortable developing and delivering trainings to varied audiences spanning from senior leadership to frontline employees.
Physical Demands
Receive, process, and maintain information through oral and/or written communication effectively.
Manual dexterity and fine motor skills to operate computer keys and general office equipment. Ability to work on a computer for prolonged periods of time.
Sit and/or stand for extended periods of time.
What We Offer You: Check Out Our Bonneville Benefits!
Employees at Bonneville can enjoy a broad offering of benefits, including:
Robust, affordable medical, dental and vision coverage with no wait period for enrollment
401(k) with Company match, fully vested from day one
Additional employer-funded retirement account, fully vested from day one
Paid leave for new parents under our Medical Maternity and Parental Leave policies
Opportunities to apply for tuition reimbursement
Paid time off for vacation and sick leave in addition to paid company holidays
Paid time off for volunteering
Employee Assistance Program (EAP) services
Access to an entire team of free financial planners
Matches on contributions to charitable organizations after one year of service
Continuous growth and development opportunities
Dynamic team culture that values teamwork, having fun, and collaboration
Bonneville is an equal opportunity employer, and all qualified applicants will receive consideration for employment without regard to race, color, religion, sex, national origin, disability status, protected veteran status, sexual orientation, gender identity, or any other characteristic protected by law. Minority/female/disability PWDNET/veteran are encouraged to apply.
For more information, or to apply now, you must go to the website below. Please DO NOT email your resume to us as we only accept applications through our website.
Responsibilities:
Requirements:
Contact:
For more information, or to apply now, you must go to the website below. Please DO NOT email your resume to us as we only accept applications through our website. https://admin.sourcingpro.io/apply/66308/443364/
You must sign in to apply for this position.
---