Full Time
October 14, 2023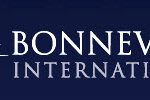 Website Bonneville International
Description:
Our company is committed to being trusted voices of light and truth reaching hundreds of millions of people worldwide.
Bonneville International is an integrated media company, providing content, advertising and digital marketing solutions across 23 radio stations in Seattle, Phoenix, Denver, San Francisco, Sacramento and Salt Lake City, along with the NBC Affiliate TV station, KSL-TV 5, in Salt Lake. As a leader in broadcasting and advertising for over 50 years, our purpose is to build up, connect, inform, and celebrate communities and families across our markets. We're proud of our history, and we want talented people to join us as we continue to grow!
POSTION PURPOSE:
The Corporate Help Desk Technician will primarily provide support over the phone to end users on hardware, software and systems with excellent customer service.
This is a hybrid on-site/remote role that requires the employee to regularly work at our Triad site.
KEY RESPONSIBILITIES:
Use ticketing system to track support tickets, maintain efficiency and catalogue issues
Answer inbound calls that relate to a variety of IT-related issues
Resolve trouble tickets resulting from inbound calls and the ticketing system in a reasonable amount of time and document the resolution
When needed, escalate trouble tickets to the appropriate team and/or individual with proper documentation, including troubleshooting preformed
Troubleshoot and repair hardware and software for end users
Prioritize tasks based on user impact, business needs and broadcast cycles
Work assigned regular hours with flexibility to work additional hours if needed to meet deadlines, including weekends, holidays, evenings, etc.
Participate in the IT on-call rotation where responding to emergencies 24/7 will be expected
Work in compliance with Bonneville policies and procedures
Other tasks and duties as assigned
REQUIRED SKILLS & EXPERIENCE:
Strong problem-solving skills and IT troubleshooting expertise
Enhanced focus on security, integrity and teamwork
Ability to install, configure and maintain Windows and Apple operating systems
Knowledge of troubleshooting and repairing computer hardware components
Exhibit excellent customer service skills, including friendly and approachable demeanor, patience when dealing with difficult users, and an ability to maintain a calm, level-headed approach while under pressure or in difficult situations
Ability to communicate effectively about technical issues with colleagues with a non-technical background
Understand wired and wireless network functions including addressing, sub-netting and routing a plus
Advanced understanding of Microsoft O365 applications including troubleshooting and ability to instruct others in its functionality
Ability to create written documentation of work completed
Ability to work effectively in a team environment
This role is not a supervisory position

PHYSICAL DEMANDS:
Receive, process, and maintain information through oral and/or written communication effectively
Substantial physical movements (motions) of the wrists, hands, and/or fingers
Ability to extend hand(s) and arm(s) in any direction with good eye and hand coordination
Lift, move, and carry up to 20 pounds of equipment as needed
To learn more about how our local media matters and to join our growing team, visit: https://bonneville.com/
As a media company, we are responsible for lifting and inspiring with respect and giving voice to all the communities and clients that we serve.  A diverse and inclusive workforce is crucial to our ability to create and deliver exceptional content, products, and services that represent our communities, and we believe that empowering all our employees to share their ideas and experiences will fuel creativity, innovation, and inspiration.
Bonneville is an equal opportunity employer, and all qualified applicants will receive consideration for employment without regard to race, color, religion, sex, national origin, disability status, protected veteran status, sexual orientation, gender identity, or any other characteristic protected by law. Minority/female/disability PWDNET/veteran are encouraged to apply.
For more information, or to apply now, you must go to the website below. Please DO NOT email your resume to us as we only accept applications through our website.
https://admin.sourcingpro.io/apply/63932/443364/
Responsibilities:
Requirements:
Contact:
For more information, or to apply now, you must go to the website below. Please DO NOT email your resume to us as we only accept applications through our website. https://admin.sourcingpro.io/apply/63932/443364/
You must sign in to apply for this position.
---