Full Time
September 20, 2023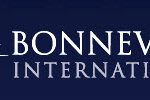 Website Bonneville International
Description:
Our company is committed to being trusted voices of light and truth reaching hundreds of millions of people worldwide.
WHO WE ARE:
Bonneville International is an integrated media company, providing advertising and digital marketing solutions across 23 radio stations in Seattle, Phoenix, Denver, San Francisco, Sacramento, and Salt Lake City, along with the NBC Affiliate TV station, KSL-TV 5, in Salt Lake. As a leader in broadcasting and advertising for over 50 years, our purpose is to build up, connect, inform, and celebrate communities and families across our markets. We're proud of our history, and we want talented people to join us as we continue to grow!
POSITION PURPOSE:
Reporting to the Digital Fulfillment Manager, the primary function of this role is to support the success of digital campaigns with activities and projects to meet or exceed digital revenue goals in a manner that will reflect the highest professional standards while servicing Bonneville Salt Lake's digital accounts in conformity with company policies and procedures.  Contribute to the sales team's growth and professionalism.  Manage digital campaign elements using various project management tools.
This is a completely hybrid role where the employee will only report in-person occasionally or not at all. Candidates must live in one of the following states in order to be considered: Arizona, California, Colorado, Georgia, Nevada, New Hampshire, North Carolina, Utah, Virginia, Washington, Wyoming
THE BONNEVILLE EXPERIENCE:
Dynamic team culture that values teamwork, having fun, and collaboration
Continuous growth and development training
Generous PTO policy in addition to paid holidays
Excellent benefits such as a 401k with matching, with no waiting period
100% employer-funded retirement account, immediately 100% vested
High value health care plans at low prices (Medical, Dental, Disability, FSA, Vision)
We are focused on contributing to the communities we work in. We encourage our employees through initiatives such as matching for personal charitable giving and fundraising and paid volunteer hours.
KEY RESPONSIBILITIES:
Utilize project management and internal campaign trafficking tools to schedule and process digital advertising orders and campaigns.
Facilitate analytics reports and associated documentation for meetings with clients.
Support Digital Fulfillment Manager and Digital Sales Teams in the following business areas:
Oversee and track digital ad campaigns, deadlines and order status.
Lead analytics reporting for recaps.
Strategize fulfillment processes and assist in innovation processes.
Attend internal and external client-facing meetings.
Other duties as assigned.
WHO YOU ARE:
Ability to organize, analyze and interpret statistical data.  Draw conclusions from finding and follow-through.
Ability to work with moderate supervision, confidential information and be a self-starter.
Capable and willing to resolve unexpected problems and be flexible to perform unscheduled assignments.
A high level of proficiency with computers, software and new technologies.  Comfortable learning and adopting new technologies.
Work in compliance with Company policies and procedures.
Work effectively in a team environment.
Proven ability to handle stress and multi-task.
Ability to consistently work hours required.  Works more when required to meet deadlines including General Conference weekends, evenings, etc.
Maintain positive and cooperative rapport across departments, sales team, and management
Project an appropriate professional appearance and demeanor.
PREFERRED QUALIFICATIONS, BUT NOT REQUIRED:
Experience with Microsoft Office, Google Analytics, Google Ad Manager, Google Ads, Facebook Ads, Data Studio, Adobe Suite, and various project management platforms.
Digital advertising experience
Customer service experience
Knowledge of programmatic advertising
Bachelor's Degree or 4 years work experience in digital advertising, marketing, or business management.
To learn more about how our local media matters and to join our growing team, visit: https://bonneville.com/
As a media company, we are responsible for lifting and inspiring with respect and giving voice to all the communities and clients that we serve.  A diverse and inclusive workforce is crucial to our ability to create and deliver exceptional content, products, and services that represent our communities, and we believe that empowering all our employees to share their ideas and experiences will fuel creativity, innovation, and inspiration.
Bonneville is an equal opportunity employer, and all qualified applicants will receive consideration for employment without regard to race, color, religion, sex, national origin, disability status, protected veteran status, sexual orientation, gender identity, or any other characteristic protected by law. Minority/female/disability PWDNET/veteran are encouraged to apply.
For more information, or to apply now, you must go to the website below. Please DO NOT email your resume to us as we only accept applications through our website.
Responsibilities:
Requirements:
Contact:
For more information, or to apply now, you must go to the website below. Please DO NOT email your resume to us as we only accept applications through our website. https://admin.sourcingpro.io/apply/62580/443364/
You must sign in to apply for this position.
---